Wigs for African American Women -
What Are The Curly Textures?

"What are the curly wigs for African American women?"
A lot of folks across the pond (USA) ask about wigs for African American women and although we're over here in good ol' Blighty we thought we'd put a couple of article together based on the phrasing of the question; but the following applies to anyone with a hair texture close to the natural variations of Afro hair as well as African Americans. Like we've said elsewhere, we like to be inclusive.

Measuring Length in Curly Wigs
The quoted length for curly and wavy wigs is the length the hair measures when it's straight (stretched) length, not the curly or wavy length.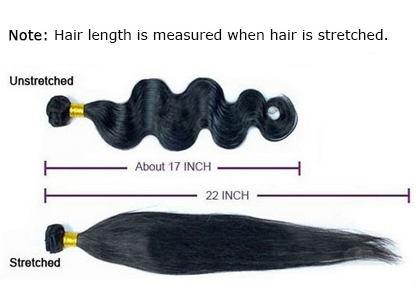 Curly Wigs for African American Women... Afro Curl
Afro Curl
An article about curly textured wigs would be incomplete if it didn't included the curliest of all curly hair textures... that's right folks, let's hear it for the one and only Afro textured wig.
Afro curly lace wigs and traditional monofilament wigs are available in a range colours and lengths, which means you'll find your perfect fit.
If you like to switch up your style then in between wearing a wig, you'll be able to find Afro textured hair weave extensions and clip in hair extensions too.

Whether you wear an Afro textured wig because of hair loss, transitioning or manageability you'll be able to wear an authentic African American looking texture.

Caring for Afro Curly Wigs
It may just be a traditional cap wig or a lace front wig, but it still needs care and the kind of care that Afro curly human hair wigs require is identical to the care required for Afro textured growth hair. The aim is to work with and preserve its texture, which includes moisturizing to keep the hair soft, nourishment hair oils and it will need to be washed in a way that protects the curl pattern.

Curly Wigs for African American Women... Kinky Curl aka Loose Afro Curl
Another favourite texture and as we always say; it's known by several names and loved by many.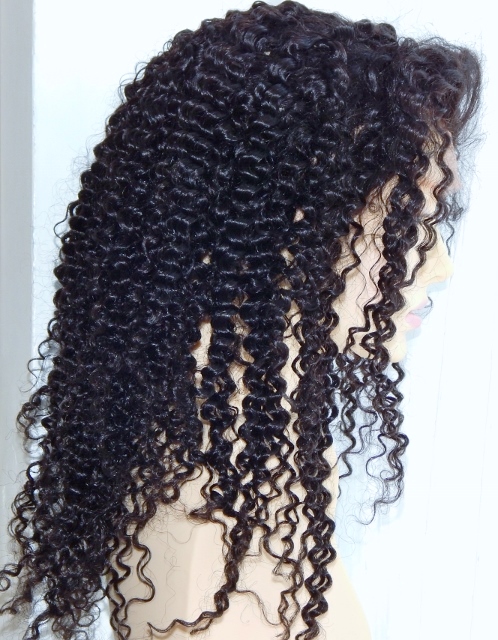 Loose Afro Curl
The loose Afro curl (kinky curl) texture is what it says it is; small spiral curls that are authentic to the range of natural Afro hair textures (not all Afro hair is 2mm curls). The curls are large enough to create great movement - if you move, the curls on your kinky curly wig will move.
Much like the Afro curl texture above, the Kinky curl (loose Afro curl) is available as kinky curly hair weave extensions, kinky curly micro ring hair extensions and kinky curly clip in hair extensions.

Caring for Loose Afro (Kinky) Curly Wigs
Some find the idea of caring for kinky curly hair texture a bit daunting, but there's no need to be overwhelmed, we've put together kinky curly-specific guides showing how to comb, moisturize and style kinky curly wigs as well as how to wash and condition a kinky curly wig and if that's not enough, you can also check out the guides to how to use hair oils on curly hair textures.

Key factors about Afro curl and loose Afro (kinky) curls
The size of curls vary amongst retailers, so check the description and image of the hair and the actual curled length before you buy.
As curly human hair wigs have been chemically processed for texture (and quite often for colour too) it's better to avoid heat straightening as this can weaken the hair and distort the curl pattern.

That's a wrap on curly wigs for African American women, but you can find out straight hair textures that look authentic for African American women and those whose hair texture either is or is close to the natural variations for Afro hair.
There are more answers to more questions in the Lace Wig (and traditional wig) Q&A section as well as the navigation menu; join our blog – to find out about the next guide about all things wigs and hair extensions - it's easy to do and doesn't require any personal information.
08/03/16

Jump from Curly Wigs for African American Women to Q&A Page

Jump From Curly Wigs for African American Women to Home Page


Custom Search