Synthetic Lace Wigs Store
Synthetic Lace Wigs...The New "Wigs" On The Block
Welcome to the TCPG Synthetic Lace Wigs Store.
At TCPG, you can choose from a variety synthetic lace front wigs, at affordable everyday prices.

They come in a range of textures, lengths, colours and styles... so why don't you Peruse the Perukes... and see what suits.
More styles will be added over time.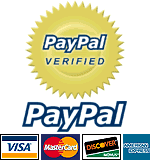 Jump From the Synthetic Lace Wigs Store to Home Page



Custom Search