Learn How To Make A Wig
With Our Step-By-Step Guides
If you want to make a wig but don't know where to start, take a look at these how-to guides that show you how to make your own wig.

"Sew or glue?" 
The guides show the basics of making your own wig using glue or by hand sewing;choose a method that works for you.
"Um, I really don't want to use closure"
No problem, there's a guide to making a wig without closure by laying wefts in a circular pattern.
A guide for creating side or middle partings without closure is coming soon.
DIY Wig Making Guides
The DIY wig making guides below show different techniques for layers, colours and fringe-bangs.
Total 

Beginner Wig Making Guide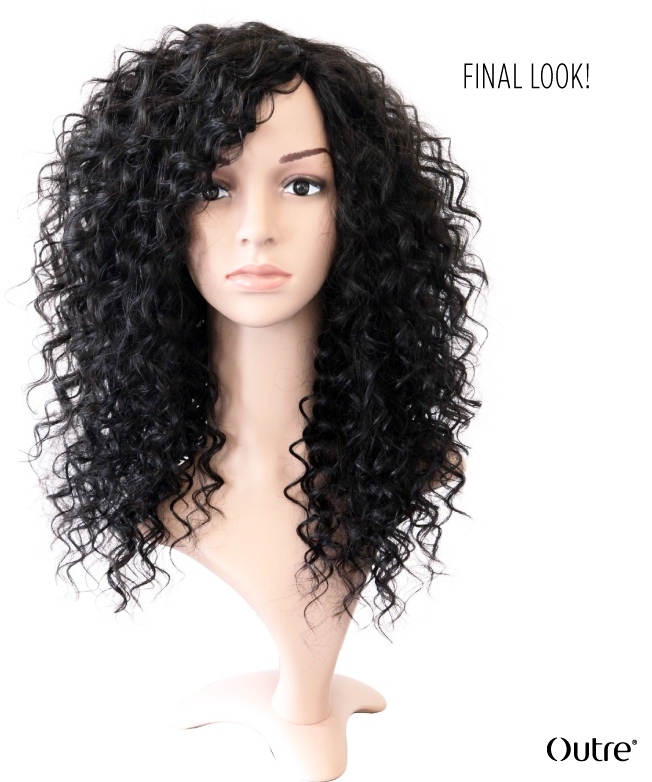 Total beginner DIY wig - if you're totally new to making wigs then this total beginner wig making guide will show you the very basics of making a wig - absolutely no experience necessary.
You can create a wig for everyday wear, or giving your natural tresses a rest or simply for those bad hair days that we all get from time to time
You'll only need a basic stocking cap and your hair weave of choice.
This can be made with or without lace closure.
---
Beginner Friendly DIY Two-Tone Wig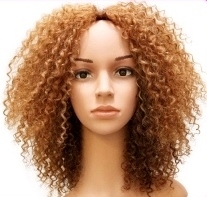 DIY two-tone wig - if you simply have to rock more than one colour then this the guide for you.
If you have small amounts of different coloured hair weave just sitting in a bag, at the back of a cupboard, then get them out and make a multi-tonal wig. 
This guide uses curly hair but use any texture you like.
This is an easy guide to follow and you can choose to either sew or glue.
This guide demonstrates how to make a wig without closure.


---
Beginner Friendly Layered Bob Wig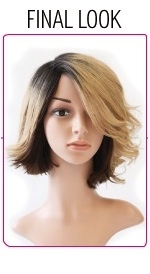 DIY layered bob - why have one length of hair when you can have layers?
If you've bought shorter hair weave, then this a great way to use them to make a bob wig.
Ever wondered how to achieve a deliberate layered look using hair weave? Well wonder no more, this guide shows you how to stagger the wefts to create a layered look.

If layers aren't for you, then just use the total beginner guide (at the top) for an easy weave-wig pattern.


---
Beginner Friendly Side Part Bob Wig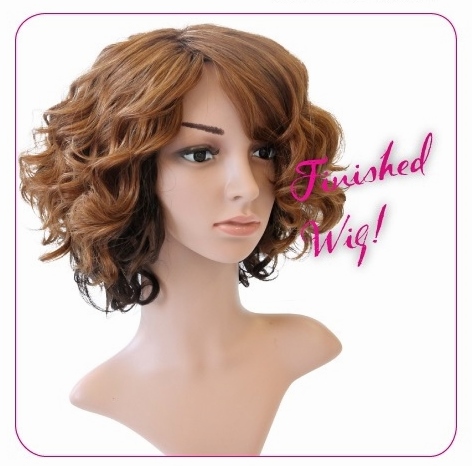 DIY side part bob - a great way to have a fuller look and soften the face
This guide show you how to create a side parting just by laying the hair weaves in a wide V shape at the front, so no need for lace closure.
You can use the wig pattern design with any texture, length or colour of hair weave.


---
Beginner Friendly Cutting Fringe Bangs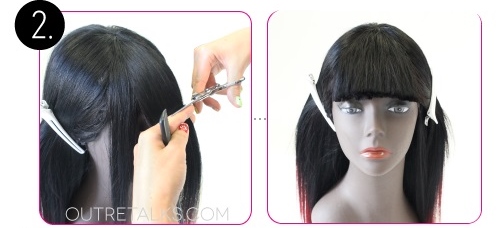 DIY fringe Bangs - zhuzh up your wig or weave by cutting in fringe bangs.
An easy guide to show you how to cut fringe bangs into your DIY wig or hair weave.
Why not frame your face with fringe bangs for a new look.


---
Create Fringe Bangs With Weave - Beginner Friendly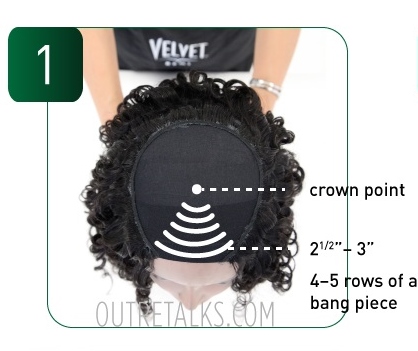 Create a fringe-bang section - if you learned how to make a wig, why not find out how to create a fringe-bangs section at the front of your DIY wig.
This guide shows you how to use a purpose made fringe piece but the principle can easily be transferred to using regular pieces of hair weave.
If you use longer hair weave, remember to cut the hair after you've attached it and tried the wig.


You can join our blog, to keep up to date with the next article or how-to guide - it's easy to do and doesn't require any personal info!



Jump from Make a Wig Guides to Home Page


Custom Search