How To Wash A Wi
g In Six Easy Steps
This How To Wash A Wig tutorial is one of a few wig-washing guides on this site; but they all follow the same basic principles of keeping the process gentle and minimizing the chances of tangling.
Can synthetic hair wigs use this method?
Yepperoni! This method can be used on synthetic hair wigs - obviously you'd substitute the conditioner for one specifically for synthetic hair fibres and you'd skip the oil step.

Can
all

hair textures use this method?

Yeppity! This method works on curly, straight and wavy hair textures because there's absolutely no swishing of the hair.

Can
all

hair lengths use this method?

Yeppers! If you have a longer hair wig, either make one or two loose plaits (braids - in Britain, braids are known as plaits unless when we refer to specific styles like French braids etc)
Or; tie the hair into a loose ponytail near the cap and tie another hairband around the middle of the hair - this will stop the hair from swirling and tangling.

Can this method be used on all hair colours?
Yepperoo! Use your favourite shampoo and conditioner for colour treated hair but most importantly; keep the water as cool as possible because heat opens up the cuticles and causes colour to leach out of the hair.
Now we've covered the basics, let's get cracking with tools!

Tools for How to Wash a Wig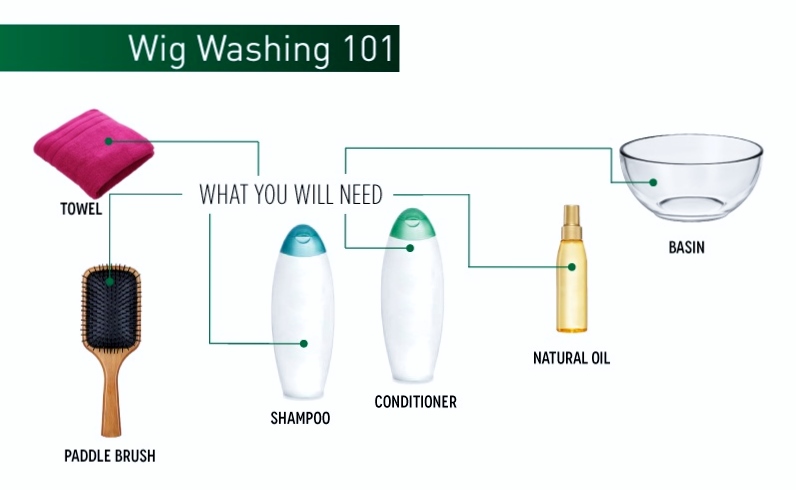 Towel (and a wig stand if you have one)

Detangling comb or brush or shower comb
Shampoo 
Conditioner
Natural oil (plant based - you can even use regular sunflower oil)
Basin (whether portable or in your bathroom)
How To Wash A Wig
Step 1: How to Wash a Wig... Detangling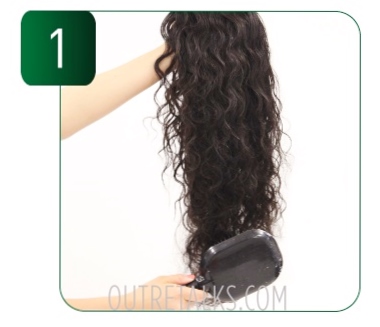 Always, always, always detangle your wig before washing... (the exception is when you have a super matted wig in which case you'd follow the steps for de-matting with conditioners).
Detangle from the bottom of the hair and work upwards towards the cap

Detangle first with fingers before moving on to a detangling brush or comb.
It's always tempting to rush through the detangling step, but remember you'll avoid excess shedding if you take your time and go slow.
Step 2: How to Wash a Wig... Washing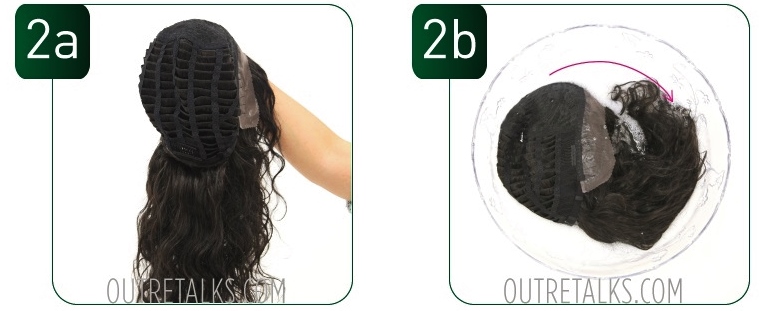 2a: Turn the wig inside out.

2b: Mix the shampoo in a basin of cold water or very cool water.
Gently place the wig in the basin of water.
Squeeze and release the hair starting at the cap and working your way through the hair towards the ends and lightly move the wig back and forth.

If you're able to use both hands, then use one hand to hold the wig at the cap while the other hand squeezes and releases.

Step 3: How to Wash a Wig... Rinsing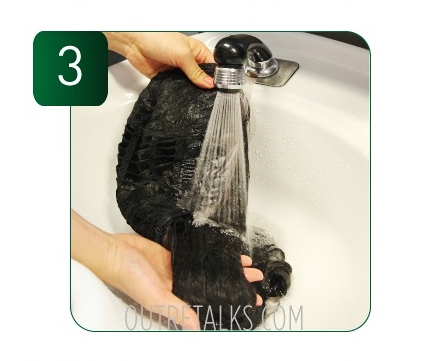 Holding the cap of the wig, gently rinse with cold or very cool water.
There's no need to rub the hair together, the running water will wash away the shampoo.

In general, it's better to repeat steps two and three at least twice as the first wash won't remove all products and trapped particles of dirt.
If you use a lot of styling or maintenance products on your wig, then you may need to repeat step two and step three more than twice. 
Step 4: How to Wash a Wig... Conditioning
The hair should be squeezed and only lightly dripping before you apply the conditioner.
Pour conditioner into your hand and run through the length of the hair to the tips.
One tablespoon should be more than enough but if you have lengths of 50-75 cm (20 - 30 inches) then you'll require more.
Leave the conditioner on the hair for 30-60 minutes and then rinse the wig with cool water - you can deep condition your real hair (human hair) wigs, just follow the steps in the guide for deep conditioning real hair wigs using heat.
---
Step 5: How to Wash a Wig... Reshaping
If you have a wavy or curly textured wig, then its important to reshape the texture while the hair is still wet.

The hair should be wet but not dripping.
Gently scrunch the curls and waves back into place by gathering the bottom of the hair in your hands.
---
Step 6: How to Wash a Wig... Applying Hair Oil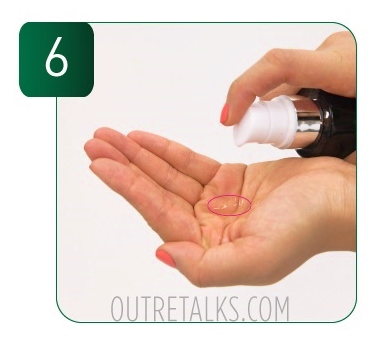 This step is for real hair wigs only (human hair)

While the hair is still damp (but not dripping) apply a small amount of natural (plant based) oil and place the hair.
Apply the oil in the same way that conditioner is applied, by pouring a small amount onto your hand and running through the hair.
After this, repeat step five to reshape the hair and then place the wig on a wig stand or lie flat on a towel and allow to dry completely.


Images and basic steps about how to make a wig can be found at http://www.outretalks.com/

You Might Also Like These Related DIY Guides
DIY two-tone wig - if you simply have to rock more than one colour

DIY layered bob - why have one length of hair when you can have layers

DIY side part bob - a great way to have a fuller look and soften the face
DIY fringe Bangs - zhuzh up your wig or weave by cutting in fringe bangs


Why not be the first to know about our next guide about how to maintain a wig, make wig or anything else to do with lace wigs, hair extensions or hairpieces, then why not join our blog, it's easy to do and doesn't need any personal info - Whoopie!


Jump from How to Wash A Wig to Q&A Page

Jump From How to Wash a Wig to Home Page


Custom Search