Discount Lace Wigs
Brand New & Slightly Imperfect
Below is a selection of discount lace wigs  a selection of current and discount lace wigs and you can click on an image to find out why it's been discounted - and you can learn about the reasons we apply discounts on our discount overview page; So go on, Peruse the discounted Peruke and pick what suits.
Note: Sold items have their listing page removed because they are no longer available.
Discount Lace Wigs

SOLD
 Light Relaxed 41cm (16 inches) Full Lace Wig £139
Imperfections:
A small section of hair on the left side is shorter than the overall length which is around 16 inches (41 cm) but tapers to approximately 18 inches (46 cm)

---
SOLD 
Light Relaxed 41cm (16 inches) Full Lace Wig £139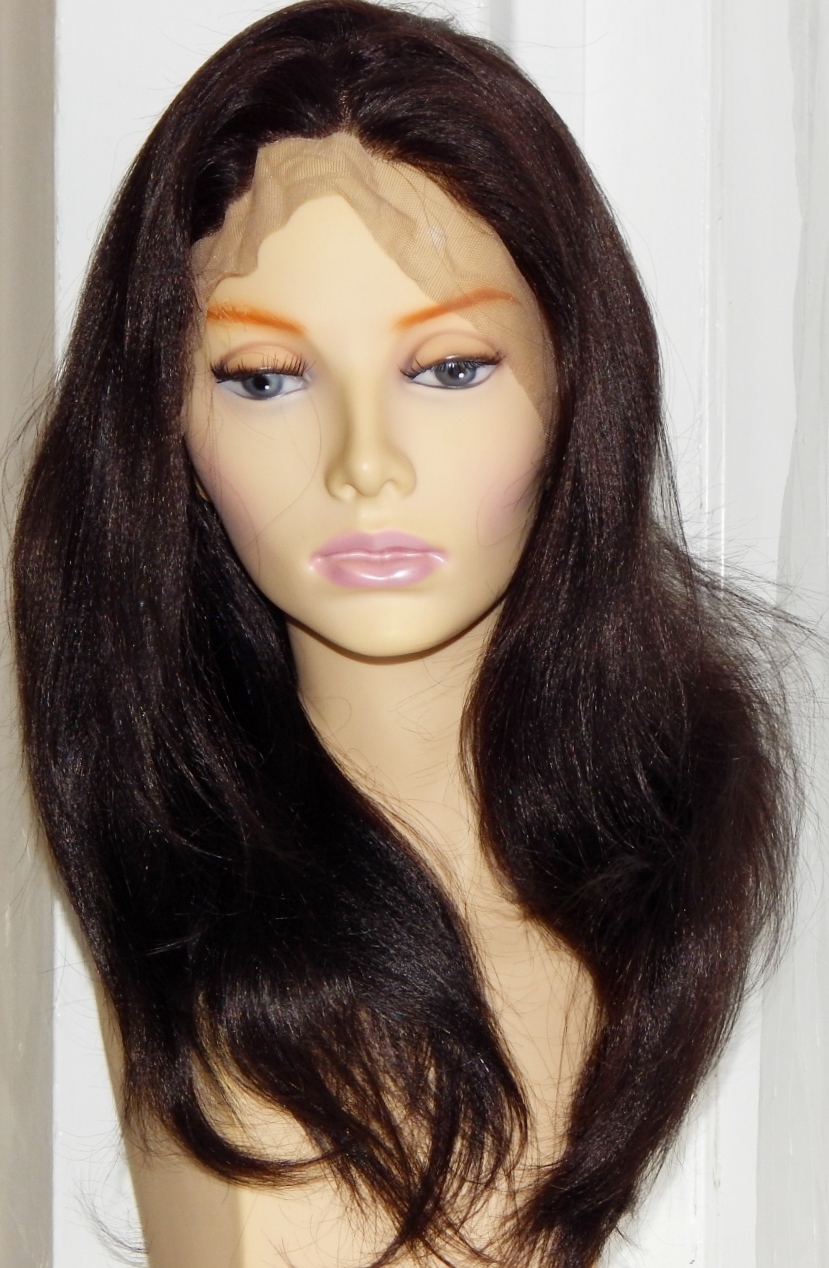 Imperfections:
Two small sections of shorter hair at left side and crown (14 inches and 12 inches respectively).
The overall length was approximately 18 inches.
---
SOLD
Loose Afro Curl 50cm (20 inches) Full Lace Wig £139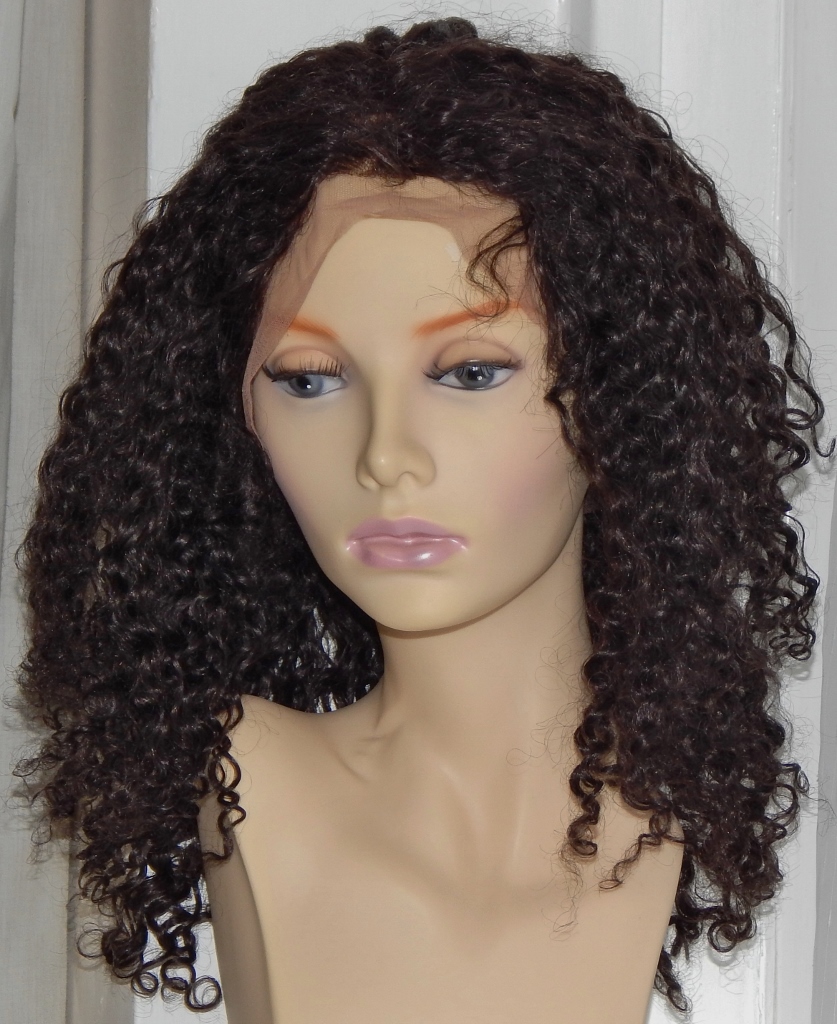 Imperfections:
Small section of shorter length hair at side.
Overall length 20 inches
---
Coming Soon

 

Loose Afro Curl 50cm (20 inches) Full Lace Wig £120



Imperfections:
Shorter section of hair at left side.
Stringy curl pattern at sides (curl pattern has become loose). 
Slight frizz at sides due to stringy curls
Curl pattern at the two sections didn't return after shampoo and conditioner and serum although the frizz was slightly reduced.

---
SOLD 
Light Water Wave 76cm (30 inches) Large Cap, Full Lace Wig £170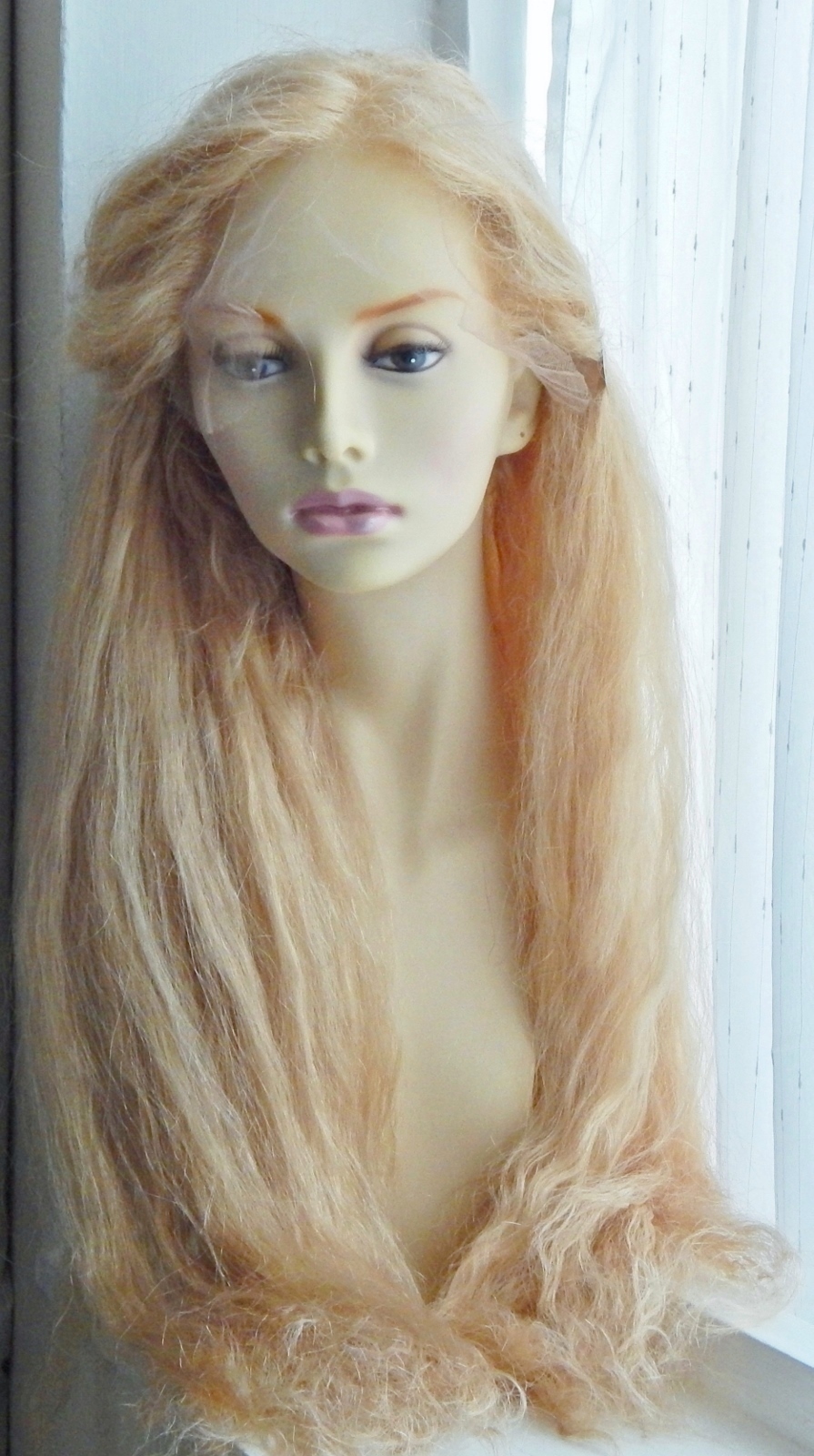 Imperfections:
This is a supplier sample piece.
Density: It was ventilated in such a way that the crown has two unintentional light density partings (different to a pre-defined parting) 
Whilst there is a good overall thickness, the crown is lighter than desired which means a light wig cap should be worn with this wig.
Texture: Very light water wave - this texture is uncommon and creates a fluffy full look when combed through - heat straighteners or curling wands can change this.
Hair Quality: It seems that intense processing methods were used used for texturizing (creating light small waves) and dyeing (changing dark hair light blonde) which means that ideally the hair should not be dyed again (as dyeing always impacts cuticles) 
Hair Washing
The hair should be detangled before washing.
The wig should be put into two loose braids prior to washing and gentle washing methods used that avoid rubbing, swirling or swishing the hair.
When the hair is still wet but not dripping, use either a serum, moisturiser or oil spray and comb with a wide tooth comb and leave to dry in an upright position or gently blow dry.
This wig has been washed twice using gentle methods and a light oil spray (coconut and sunflower oil) and did not shed or tangle.
---
SOLD 
R

elaxed Straight (aka light yaki) 48-50 cm (19-20 inches) Lace Front Wig £89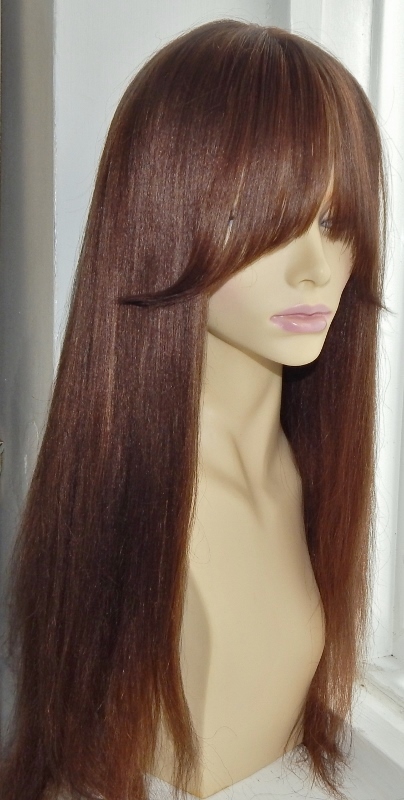 Yolanda Chestnut-Brown lace front wig
Imperfections:
One weft with shorter hair 
16.5 cm (6.5 inches) section across one weft, just behind crown has hair that measures approximately 22 cm (8.5 inches) in length.

The overall length of the wig is 48-50 cm (19-20 inches) and this section is not noticeable.

---
Lace Wig Care and Maintenance - Quick Tips
Use a wide tooth comb and start from the bottom of the hair and work upwards to the cap.
Wash without tangling - This can be achieved by using methods on this site such as holding vertically under a shower; or spritzing and then rinsing under a shower; placing in a basin or sink (without swirling the hair) - in other words, use gentle washing methods for your wig.
Moisturize hair regularly to prevent it drying out and becoming brittle. Use either an oil free hair moisturizer or a non-mineral oil hair moisturizer (plant derived oils are best for hair)
All of this info can be found in our lace wig care guides which you can bookmark and save for whenever you need.
There's more information in the Lace Wig Q&A section or if you'd like to keep up to date with the next guide about hair weave, hair extensions, wigs and hairpieces then join our blog – no personal info required.