Yolanda 48-50 cm (19-20 inches)
Chestnut Brown, Relaxed Afro Straight

Discount Lace Front Wig £118
This lace front wig is part of a discount lace wig range, which means it has identified faults, which are outlined at the end of the listing.
There's a discount wigs guide which explains what you can expect from discounted items.


Quick Stats: Yolanda 48-50 cm Relaxed Straight
Length: 48-50 cm (19-20 inches) measured three inches from front hairline.
Texture: Relaxed straight (suitable for those with Afro hair textures or very curly hair)
Colour:  Brown with some lighter and darker strands for a multi-tonal look. The wig was dyed this colour.
Density: 130% normal wig density
Cap Size: approximately 22 inches - medium (adjustable straps to make it smaller). Hmmm… "What size is my head?" We hear you ask. Go peruse our LW (lace wig) measurements guide for help.
Cap Construction: light colour lace front three inches deep at the front with approximately 4 cm (1.5 inches) from the front to each ear.
Open weft cap - Adjustable straps - No combs
Unbleached knots (this reduces shedding and can be covered using concealer or foundation).


---
---
Who Can Wear?
The texture of this hair is relaxed straight (aka yaki straight) and is suitable for those with Afro hair textures or ultra curly hair.


The hair has good sheen but is not shiny.

The texture resembles natural Afro textured hair or very curly hair that has been chemically straightened (relaxed).

The hair tapers to beyond 50 cm (20 inches) but could be blunt cut to 45 cm (18 inches).

A blunt cut would give a fuller look to the ends of the hair as they won't look wispy.


As it's made of real hair (human hair), it can be heat styled with curling wands or tongs.


Relaxed straight LFW back
Relaxed straight hairline
The wig has a natural shaped hairline along the front of the wig.

The cap construction of this cap means the size is adjustable.

If you have growth hair (full or partial) you can wear it and if you've lost all of your hair you can wear it – so a great choice all round.

The soft medium dark hair colour, suits all skin tones.


---
Reason for discount - faulty elements
There is one weft with shorter hair (click on images to enlarge)

The area where the hair is shorter measures 16.5 cm (6.5 inches) across one weft.

The length of the hair in this section measures approximately 22 cm (8.5 inches) in length.

The overall length of the wig is 48-50 cm (19-20 inches) and this section is not noticeable as can be seen from the other images.

Short section of hair

Weft with shorter section of hair
Answers to FAQs about this item 
This is a human hair wig that was dyed this colour and upon first washing some dye may run (this is normal) and may soften the colour slightly.
There may be some lighter strands of hair – these can be removed and are perfectly normal and are a product of the manufacturing process.
There are some slightly shorter hairs (at the cap) that are part of the natural weft making process (hair has to be folded to make a weft), this is normal.
Shipping
Items are shipped on Mondays, Wednesdays and Fridays.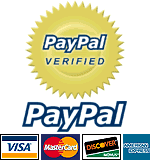 From Yolanda Lace Front Wig to Main LFW Store Page

Jump  from Lace Front Wigs to Home Page


Custom Search