The Hair Extension Uncut!
Ah, the life of a hair extension! Let's face it we've all seen pictures of well-known actresses and singers who go from an in vogue bob on a Monday to Rapunzel like tresses on a Thursday yet we know, we just know they are not wearing a wig.

Enter... Hair Extensions!
What They Are and How They Work

There are many ways to add volume or length (or both) to your hair.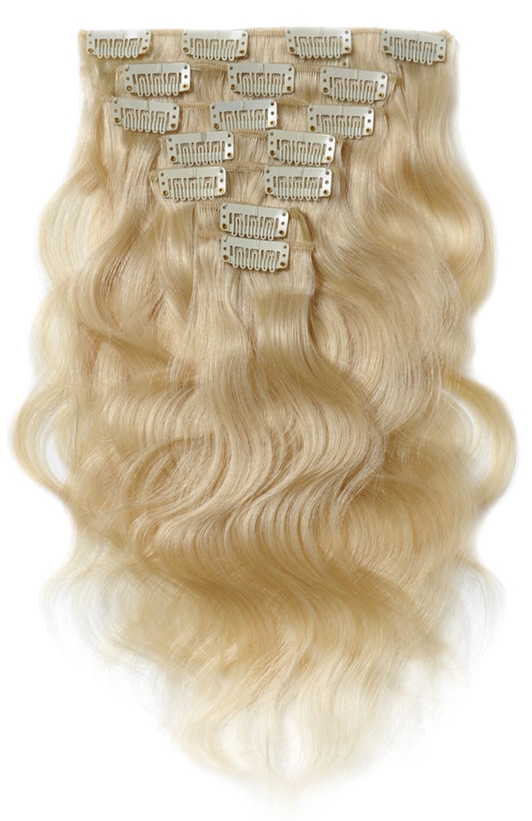 Blonde Wavy Clip In Extensions
Clip On Extension Hair
An easy method to add volume and length is clip on extension hair; just snap them in, style and go.
The popularity of clip in extensions is that they can pretty much be used by anyone who has at least 3cm of natural growth hair.
Single coloured clip in extensions for a bright burst of colour or you could go a step further and get a full head of clip in coloured extensions.
If you thought you could only get straight textured clip in extensions, then you're in for a treat, as clip in extensions are available in a range of clip on extension textures including Afro curl, kinky curl, silky straight, body wave and loose wave and a few more besides.

These are great for an instant look that you can create at home.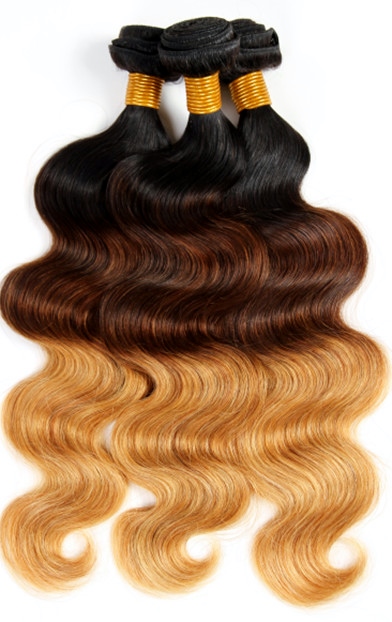 Tricolour Hair Weaving Extensions
Hair Weaving Extensions
Hair weaving is a great way to add length and volume. Hair wefts or hair weave extensions as they're more commonly known, are long wefts of hair attached to a track at the top (think of a grass skirt).
The length can be anything from 4 inches to 26 inches and in some dramatic cases even longer!
They are attached by one of several means, either through gluing the hair wefts along a small section of your hair – this type of extension may be referred to as glue-in weave hair.
Another method of attachment is when the hair weft is sewn into the hair along cornrows (canerows) or if you're feeling fancy, French braids.

Much like any other type of extension hair, hair weaves are available in variety of textures including Afro curl, kinky curl, silky straight, yaki straight body wave and others.

Micro Ring Hair Extensions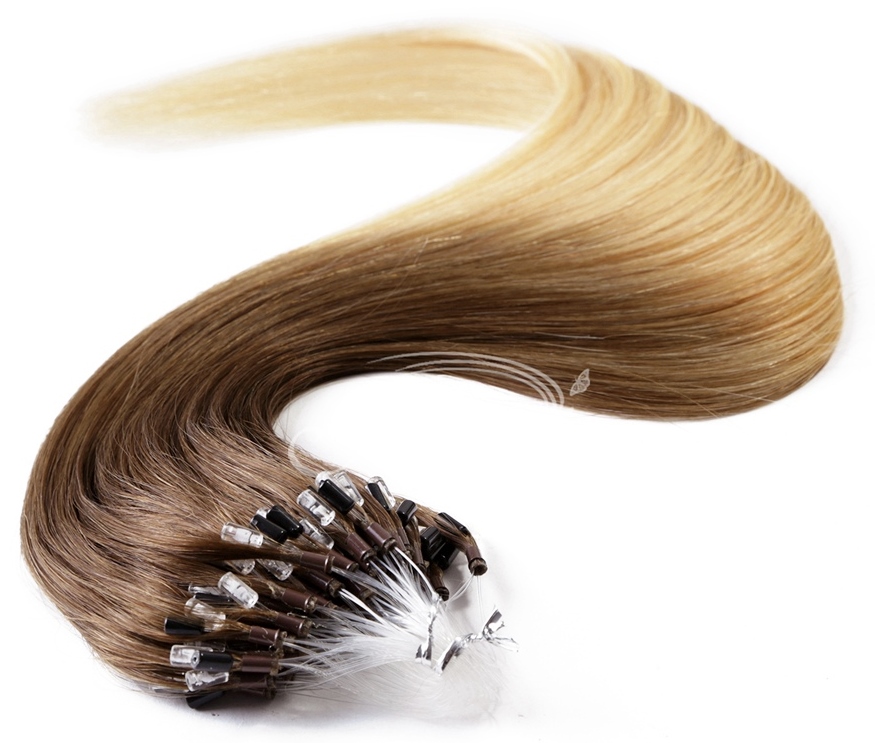 Ombre Micro Ring (Loop) Extensions
Micro ring extensions (also known as micro link extensions, micro bead extensions and micro loop extensions) don't use glue, moulded bonds or heat to apply or remove.
They're available in a range of colours and if you use the right care methods for micro ring extensions, they can last for several months.
Micro rings are also incredibly versatile and can be used on all textures of natural hair and micro ring extensions are also available in a range of textures from silky straight through to loose Afro curl.
Pre Glued Hair Extensions
Pre-glued extensions (also known as fusion bonded) are also widely popular but do require equipment in order to bond the hair with heat to your own hair.

U-tip (aka Nail Tip or V-tip) Pre Glued Extensions
The image shows the various names used for the curve shaped tips, but there are also flat tip pre glued extensions as well as I-tip (aka stick tip) and nano tip extensions that are used with micro ring extensions.
Pre glued extensions have a glue-like substance at the tip of the hair in order for them to be "glued" (bonded) to the wearer's hair.

Braided Hair Extensions
One of the oldest methods is the braided extension with small sections of hair being braided into the natural hair.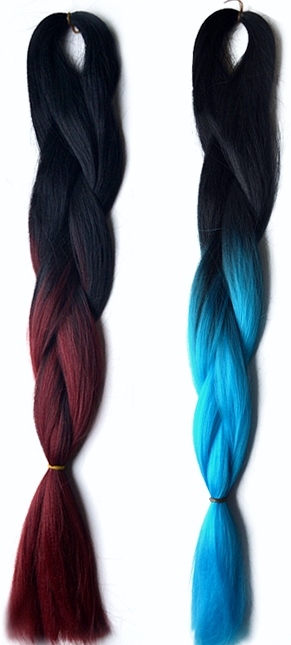 Dip-Dye Hair Braiding Extensions
The hair can be braided for two inches and left free flowing, or braided all the way to the end of the extension.

There are different types of hair braiding extensions including dreadlock extensions which can be used on any natural hair texture.
Afro kinky extensions provide another alternative to straight extensions especially those with Afro textured growth hair.

Synthetic or Human Hair Extensions
The general rule is that each type of hair extension is available as either synthetic hair fibres or human hair and if you choose human hair there is further choice of remy or non-remy extension hair.
Some of the synthetic hair fibres will be heat resistant, but not always, so it's important to read the listing description carefully as some retailers don't allow extension hair to be returned.

Colours for Hair Extensions
The range of colours is every shade from jet black through to platinum blonde, but doesn't stop there as there are ombre colour schemes, highlights, pastels, triple colours, P-colours, T-colours, two tones to name just a few.

If you're not sure which colours would suit you then never fear, as we've put together a hair colour and skin tone guide.

If you'd like more information you can peruse the Q&A page dedicated to extended hair section or if you'd like to be first to read new guides and articles, why not join our blog - it's super easy to do and doesn't require any personal info!
Hmm... not much else to say other than...Na-na-naa-na, na-na-naa-na, hey hey hey, Goodbye!
25/02/16

Jump from Hair Extension Info to Home Page


Custom Search