Micro Link Hair Extension Textures
Here's the guide to micro link hair extension textures.
These nifty little hair extensions go by many names such as micro ring hair extensions, micro bead hair extensions and  micro loop hair extensions (which come with pre-fitted loops) and on this site all names are used.
If you're new to the world of micro ring hair extensions, there's a Micro Ring Hair Extension 101 article to get you started.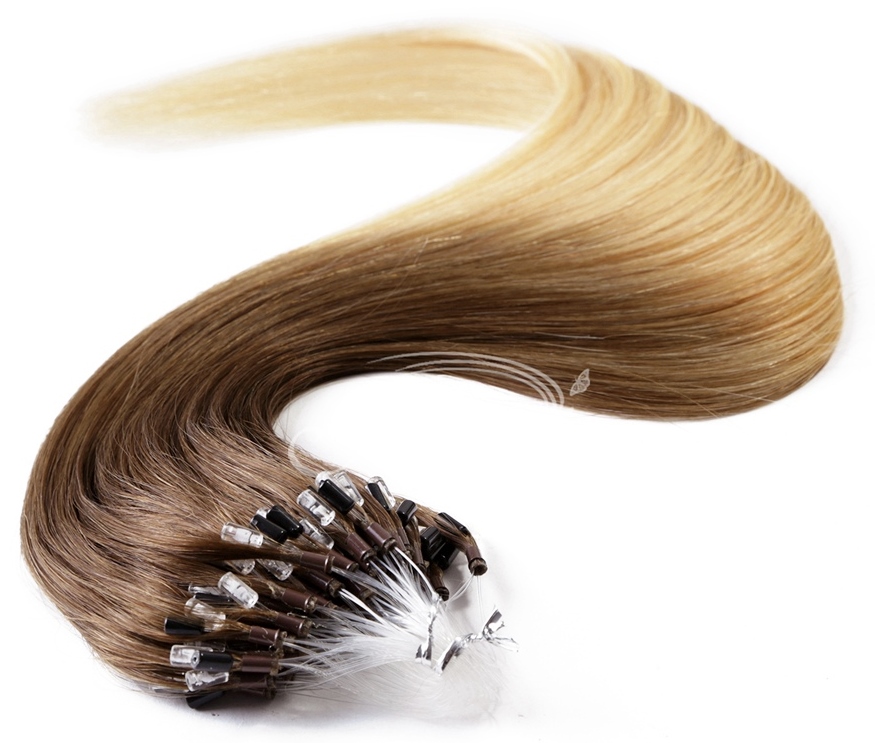 Micro Link Hair Extension Textures: Silky Straight
Textures for micro link hair extensions go from silky straight to kinky curl, so there's a broad spectrum of textures from which to choose (and yes, that is the correct order of words... we checked).

Micro Link Hair Extension Textures... Suitability
There are many reasons why people choose to wear wigs or hair extensions; some just to change their look and go for colours and textures that suit their overall look.
Others wear hair due to illness, difficulty in growing hair, difficulty in managing growth hair and hair loss (temporary or long term); this can mean aiming for an authentic hair texture and authenticity is achieved by choosing the right texture, length and colour (what we call the TLC principles for choosing hair you wear).
However, the hair you choose to wear has to be suitable for you in terms of how it's worn or attached and whilst micro rings are great for adding length and volume they're not suitable for those who want to add fullness to areas where the hair is thinning or cover areas without any hair.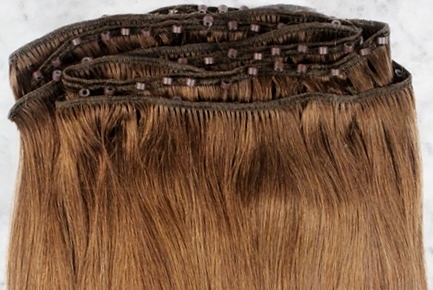 Micro Ring Weft Hair Extensions
Due to the attachment method used for micro ring hair extensions if you have an area of thinning hair, micro bead extensions won't cover it and something like a lace frontal piece, weave hair or micro ring weft hair may be a better option for you.

If your aim is to blend micro bead extensions with your own natural hair then those with curly hair should be aware that getting an identical match for texture can be difficult as curly hair comes in many guises.
Nevertheless, if you're able to wear micro ring hair extensions and new to the world of textures, then read on to find out about what's available.

Textures for Micro Bead Hair Extensions
Body Wave Micro Ring Hair Extensions
Whatever the hair type, (human hair or synthetic fibres) have a look at the texture guide for micro bead hair extensions below and as always... Peruse The Perukes.
When it comes to textures for micro link hair extensions, there are several basic texture patterns and they've been grouped together:
Straight Bead Ring Hair Extension Textures
Silky Straight: suits straight and wavy growth hair
Yaki Straight: Relaxed curly hair including Afro textures
Kinky Straight: suits heat straightened curly hair including Afro textures

Wavy Micro Bead Hair Extension Textures
Body Wave: suits straight, wavy and type hair
Water Wave: suits wavy and loose curl hair

Curly Micro Bead Hair Extension Textures
Curly: suits curly hair 
Kinky Curly: suits hair with very small curls



As always the Peruke Caveat applies:
This is a guide only, you can take the information on textures and use it, or you can leave the information and wear whatever makes you feel most comfortable and confident.

Your online retailer should be able to show you images of the micro ring hair extensions before you purchase them.
This is especially important if the only images available are those of singers and actresses as the micro ring hair extensions you receive may not match up to those images.
As we said before ultimately it's about having hair that you can wear with confidence.
We'll be updating the page with links to articles or each texture so to keep up with the next post, why join our blog, it's easy to do and doesn't require any personal info - hooray!


From Micro Link Hair Extension Textures Back to Home Page
Custom Search