Micro Bead Hair Extensions
Care Guide
(An overview of caring for micro ring hair extensions)
This is an overview the basics of micro bead hair extensions care and it should help you maintain your hair extensions, but for detailed advice, always discuss your concerns with the stylist who fitted your micro ring hair extensions.
Micro ring hair extensions are known by several names including; micro loop hair extensions, micro link hair extensions, nano ring hair extensions and beaded hair extensions. We use the terms interchangeably as they pretty much all refer to the same type of hair extension and the only meaningful difference is that micro loop hair extensions come with pre-fitted plastic loops that speed up the attachment process.
The approach to caring for micro bead extensions should be to care for the hair extensions and growth hair in a way that doesn't impact the stick tip extension bonds or the ring (beads)and so it could be described as a bead-centred (or ring-centred if you call them micro rings) care approach.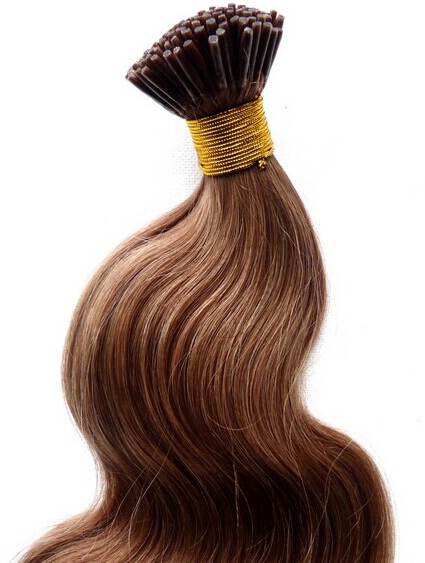 Stick tip hair extensions for micro rings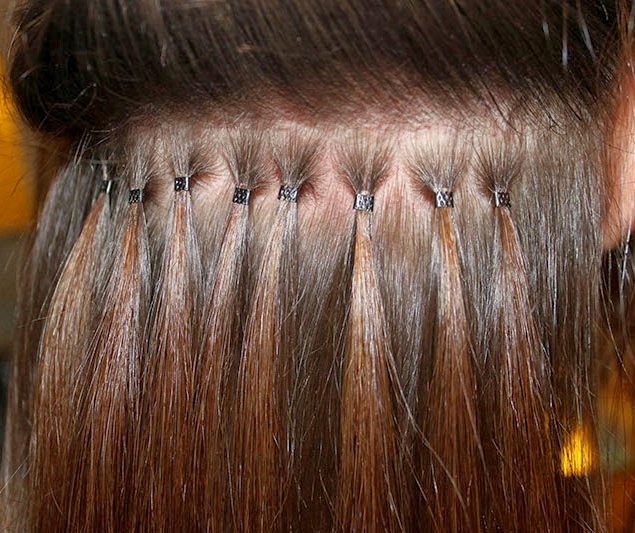 Micro bead (rings) hair extensions attached
What do we mean by that?
We mean that there are styling products and tools that shouldn't come into contact with the rings (beads) which are used to attach the stick tip hair extensions.
Below is a walkthrough of the basics of micro bead hair extension care and there are links to articles with more detail and step by step guides.

Click on image to enlarge
Micro ring attachment image courtesy of http://www.alittleobsessed.co.uk/2014/03/the-refit-vixen-and-blush-micro-ring.html
Micro Bead Hair Extensions Care - Daily Styling Tips
However you choose to style your hair extensions after washing and drying, keep any styling products away from the micro rings (bonds) as these could contain substances that affect the bonds of the stick tip hair extensions and cause the micro rings to slip off your hair.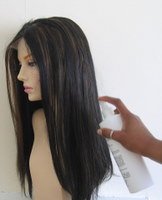 Use styling products from mid length
Using Styling Products and Tools on Micro Bead Extensions
Regularly moisturize your micro bead extensions with a water-based (mineral oil free) moisturizer - either lightly mist from the midpoint downwards (or spray it onto your fingers and then smooth downwards).
Hair oils can be used from the mid length downwards.

Heat styling tools can be used on micro bead extensions, but it should a low heat and away from the micro rings to avoid melting the stick tip extension bonds which could lead to matting of your natural hair.
Combs and Brushes for Micro Bead Hair Extensions
You can check out the in-depth guide about combing and brushing micro ring extensions and follow these pointers to get started.
Detangle from the ends first using fingers and use large tooth or wide tooth combs.
Avoid brushes with little balls at the ends of the bristles as the balls can catch on the rings and yank the extensions.

"Can I use hairspray and mousse on my micro link hair extensions?"
Yes. Mousse, gel, serums and hairspray can be used, but they should not be used on or immediately near the actual micro rings as stick-tip (I-tip) keratin bonds can react with the chemicals and become sticky or loose which can cause your natural hair to become matted or cause the micro links to slip off your hair.

Washing and Conditioning Micro Bead Hair Extensions
You can check out the step by step guide to washing micro ring hair extensions and peruse the following to get started.
There is less chance of tangling and more control over the washing process if the hair is separated into two loose ponytails.

Before washing, run your fingers across all of the micro rings to make sure that they are all separated and not caught in each other.
Detangle while the hair is dry, starting at the ends and working up towards the rings.
Conditioners should not come into contact with the micro rings as conditioners can cause the hair extensions to become sticky and deteriorate; only condition hair from the mid length downwards.
Micro ring extensions should always be dried fully after washing - and never be left overnight.
Micro bead extensions should always be washed after swimming (whether in a pool or in open water)

How to Sleep With Micro Link Hair Extensions
Ideally you should tie your natural hair along with your hair extensions back into a loose ponytail when you sleep. If you want to cover your hair with something like a scarf etc, then go ahead.
If your happy with mild waves then loosely plait (braid) the hair extensions - this will also prevent tangling, but you'd rather avoid waves in the morning, then wrap the hair extensions (with the satin bonnet) so that it doesn't become tangled overnight.
Using these basic care tips will ensure that the bonds and beads (rings) of your micro bead hair extensions are protected and that both the hair extensions and your growth hair are kept in good condition.
There are a series of micro ring extension Q&As in the Hair Extensions Q&A section and if you'd like to keep up to date with the next guide about hair extensions, wigs and hair pieces then join our blog
03/04/16

From Micro Bead Hair Extension Care to Q&A Page
From Micro Bead Hair Extensions Care to Main Micro Ring Extension Guide
From Micro Bead Hair Extension Care to Home Page


Custom Search