Wigs For Cancer Patients
As we said on our home page, this site will have wigs for cancer patients and anyone else that has experienced hair loss. So although the readers of this page may be those who have cancer or are in remission, we think it's broad enough to include information for any other kind of hair loss too.
Since you're here to find out about wigs, let's jump to it.

Types of Wigs
The options for wigs are synthetic hair wigs or human hair wigs.

Things have moved on from the old days and there are now some synthetic fibres on the market that can be heat treated to 200 degrees allowing the wearer to style the hairpiece with hair dryers or curling irons.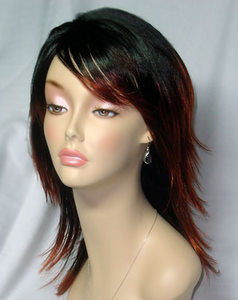 Acrylic wigs are not heat resistant so if you choose this type of wig, make sure it's the colour length and style you like as your only means of changing it will be to have it cut into a style.
Human hair wigs offer the most versatility and, if you decide to go with a lace wig then you'll benefit from being able to wear your wig in a ponytail without anyone noticing it's a wig.

The choice is essentially about what you want to do with a wig since you've lost your own growth hair.
If it's to blend into the background and just look "normal" then a synthetic wig will do the job even if you have a texture like afro hair, you'll still be able find a realistic synthetic wig.
Each time I've lost my hair, it's been traumatic and since I didn't want attention drawn to it, I opted for a look that was identical to pre hair loss.
I realise that my decisions were in part due to the sudden almost "overnight" nature of alopecia and that with those of you undergoing cancer treatment you may have more warning about when your hair will fall out.
Use this time to think about what you'd prefer to do. You don't have to rush into anything and it may help to investigate a few options to find out what feels most comfortable for you.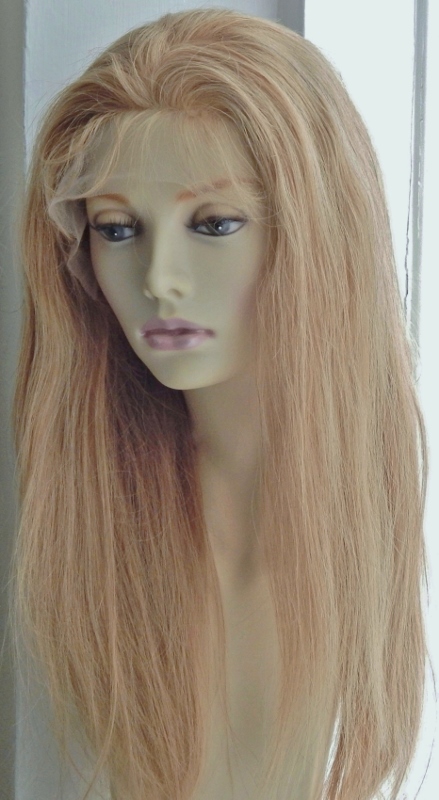 Choosing a Wig
Wigs for cancer patients don't have to be obvious poorly fitted wigs. Whichever option you choose, whether synthetic or human hair, if you don't want it to be obvious you're wearing a wig then here are some things to consider
Choose a similar hair colour
Choose a similar hair texture
Choose a similar hair length
Choose a similar hair density

Choose a wig that's similar in your own following our TLC guide of texture, length and colour, but go a step further and choose a density that's similar too. If everything seems too thick then opt for something with slightly less hair than you had before.
However if your aim isn't to look how you did before you lost your hair then ignore everything on this page and go for the textures, colours and lengths that you like and enjoy them.
It's a chance to try a completely different style.


Payment Options
Wherever you are, you'll be able to purchase wigs from our store at a reasonable price.
If you're based in the UK then click here to read about the payment options for NHS wigs for cancer patients.


Jump From Wigs for Cancer Patients to Home Page


Custom Search