Walker Scalp Protector
Something to use before using your wig adhesive...
Before using a wig adhesive, using Walker scalp protector has many advantages.
It forms a protective barrier to prevent irritation from adhesives and tapes and coats the skin with a clear and waterproof protective barrier.
What's more using a scalp protectant can also assist with achieving a longer hold time with your chosen lace wig glue.

Note: This is not an adhesive and cannot be used as a substitute for a wig glue or wig tape.


Scalp Protector 1.4oz dab-on
Walker Scalp Protector Benefits

Dries clear without shine


Provides protective barrier for the skin to reduce irritation form wig glue


It improves adhesion of adhesives


Improves the duration of glue bonds


Work well with oily skin


Sizes available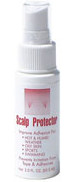 Scalp Protector 2oz Spray
Choose to Dab-on at 1.4oz or spray on at 2oz.


Ingredients
Isopropyl Alcohol, Methacrylate film former, Dimethylphthalate.


How to Use Walker Scalp Protector
A patch test required before full application. Do not use on irritated skin.
Wash the areas of skin where the wig adhesive will be applied, rinse and allow to dry completely


Clean skin with 99% alcohol.


Apply skin protector generously to the desired area and allow to dry completely.
Note: The press the dab-on version against the skin in order to release the liquid, but don't squeeze the bottle.
Always check the directions on your wig glue or wig tape, as some adhesives should not be used in conjunction with scalp protectants of any kind (such as oil resistant white glue)
Warning: Combustible Keep away from heat, sparks and flames. Do not put near open flame. Do not store above 120 degrees and tighten cap after use.


If you'd like to keep up to date with the next guide about hair weave, hair extensions, wigs and hairpieces then join our blog – no personal info required.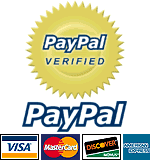 Jump from Scalp Protector to Main Adhesive Page

Jump from Scalp Protector to Home Page


Custom Search