The Synthetic
Lace Wigs Beginners Guide
Sensational Synthetic Lace Wigs
Welcome to the synthetic lace wigs beginners guide.
If you didn't already know, synthetic hair fibre wigs have emerged as a great competitor to human hair wigs. With fibres that can be heat styled and come in different textures, it seems that the only differences are in the readily available lace wig cap designs and price – so let's look at those two elements in a bit more detail…
Cap Designs For Synthetic Lace Front Wigs
The cap choices are more limited for synthetic lace front wigs, essentially the lace is only at the front which means the wigs can't be worn in an up-do. The basic criteria for synthetic lace front wigs are:
Lace at the front
Machine wefted at the back
Free partings for the front of the wig

T-part lace front wigs (with a perimeter of lace as well as a middle parting)
L-Part lace front wigs (with a perimeter of lace as well as a side parting)
T-Part wigs (where there is a parting made)
Some retailers now offer a few lace front cap variations such as lace front wigs with clips and combs so that glue or other bonding adhesives are not required.

This may seem a bit limiting but they are still able to be worn in a low ponytail without the cap line of the wig being visible which is good news for wearers of wigs.
For something different from the ordinary ready to wear stock wigs, you may have to opt for customising your synthetic hair lace wig.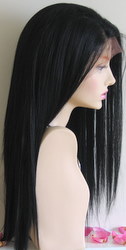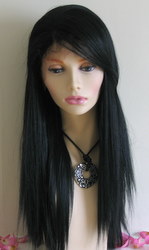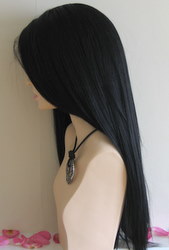 What about styles for
You can be sure to have the different options for your synthetic lace front wig as you did for your human hair lace wig; there are a variety of textures available.
So if you are ordering a custom wig choose the hair density that suits you – if you need some tips, look at our hair density page. Synthetic lace front wigs also come with freestyle or predefined partings along with the options of highlights.
So again, don't let the fact that you can't wear it in a high up-do be something that puts you off.
Instead ask yourself; how often do you style your hair in a high ponytail? If it's often then choose a human hair lace front wig; If it's not often then synthetic lace front wigs could be just the Peruke you're looking for!

What About Colours for synthetic lace front wigs?
The plus side with synthetic lace front and full lace wigs is that the colours which tend to be more difficult to create with human hair such as greens, blues, grey, reds, pinks, ombre and coppers are widely available with synthetic hair.
You'll also be pleased to know that synthetic hair wigs follow the same colour schemes as human hair lace wigs, with colours from 1 (jet black) to 613 (platinum blonde) and everything you can think of in between.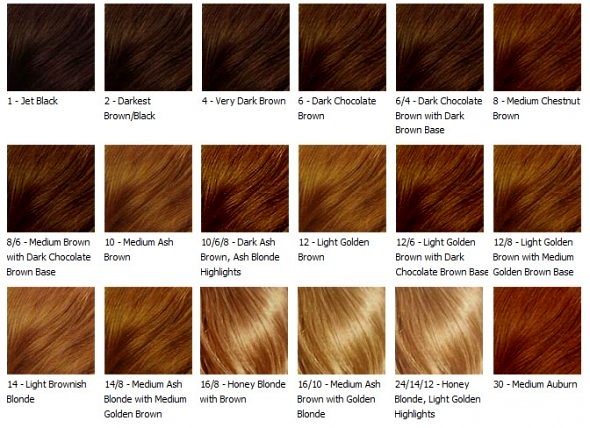 So, What Does This All Mean?
It means that the same quality you've come to expect from human hair lace wigs can all be found in a synthetic lace front wig.
You can be confident of enjoying an invisible hair line and that passers by will think the hair is growing out of your scalp.
So besides the fact that there's only lace in the front the only other main difference is the…

The Price of Synthetic Fibre Lace Wigs
Synthetic lace wigs start at under £40  so almost a third of the price of ordinary human hair wigs.
The sum total is that you'll be sure to find a huge range of synthetic lace front wigs on our site and from our store starting from under £40.

There're more answers to your questions in the Lace Wig Q&A section and plenty more articles and guides on the navigation menu; or keep up with the next guide about lace wigs, hair weave, hair extensions and hairpieces by joining our blog easy and no personal info required.
28/02/16

Synthetic Lace Wigs to Main Synthetic Lace Front Wig Page

Jump From Synthetic Lace Wigs to Home Page


Custom Search