The Mity Tite Wig Adhesive
Mity Tite wig adhesive is a great choice of liquid wig adhesive. It holds from 2 – 10 days and is acrylic based and so is less likely to cause irritation.
It has a soft bond and thanks to it being an acrylic based wig adhesive you have the benefit of it being less likely to cause irritation.
It's by Walker Tape Co. so you know you can rely on it to be a great wig adhesive.


Mity Tite Wig Adhesive Quick Stats
Type of Adhesive: Acrylic based

Type of Bond: Soft

Type of Hold: two – ten days hold

Waterproof: Yes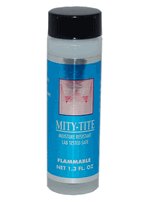 Mity-Tite Lace Wig Adhesive Benefits
Use for short term bonds of between two and ten days (2-10 days)


Use for touch-up bonds of permanent soft bonds
Acrylic based, so less likely to cause irritation
industry


Water resistant


Designed to withstand perspiration


Easily released with lace release
Sizes Available
You can buy this in 1.4oz with a brush.


Mity-Tite 1.4oz with brush
Use for short term holds between 2 and 10 days, it's a soft bond adhesive which can be used on its own or as a touch up on permanent soft bonds.
This great adhesive has a clear non-yellowing formula that is used extensively in the wig industry.
Even though it's water resistant that doesn't mean you should immerse your head in water; but it does mean that if you perspire during the day, the hold should remain in place and you can wear wig without worry.


Mity Tite Wig Adhesive Ingredients
Acrylic Adhesive, A proprietory blend of Isopropanol, Ethyl Acetate, Heptane, Toluene


Before using Mity-Tite ace wig adhesive...
Always follow the basic pre-application rules of using wig adhesives:
Perform a skin patch test first


Wash the skin and allow it to dry completely


Cleanse your application area with 99% alcohol


Use a skin protectant such as Scalp Protector on the application area and allow it to dry completely (it should not feel tacky to the touch when completely dry)

Walker tape is a trusted brand so you know you can rely on Mity-Tite wig adhesive to do the job it says it will do.
So if you're looking for a lace wig liquid adhesive that's water resistant and provides short term hold and is acrylic based, then Mity-Tite might just be for you.


For more guides on adhesives or anything else wig and hair extension related, check out the blog for updates - it's super easy to do and doesn't require any personal info!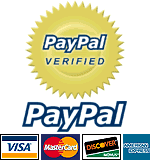 Jump from Mity-Tite Adhesive to Main Adhesive Page

Jump from Mity-Tite Wig Adhesive to Home Page



Custom Search