Bethany Brown 46 cm (18 inch) Body Wave
Bethany - 46 cm (18 inches) Body Wave
Lace Front Wig £129

Bethany - 18" Body Wave, Lace Front Wig
Quick Stats
Length: 46 cm (18 inches) body wave – (measured three inches from front hairline).
It's slightly longer than stated, but would benefit from a light trim.
Texture: Body Wave - 100% Indian Remy hair
Colour: #2-#4, dark brown. The wig was dyed this colour and dyeing it a lighter colour would require first lifting its current colour.
Density: 130% normal wig density
Cap Size: approximately 22 inches - medium (adjustable straps to make it smaller). Hmmm… "What size is my head?" We hear you ask. Go peruse our LW (lace wig) measurements guide for help.
Cap Construction: medium brown  lace, three inches deep across the front with wefts throughout – wefts are open (no solid integral cap – see images) wefts are attached to an open weft cap; three combs (sides and back); adjustable straps;

Can be worn without adhesive (or more  frequently termed "glueless");
Unbleached knots (this reduces shedding and can be covered using concealer or foundation), fine hairs (baby hairs) at the front.

Before and After (or rather straight out of the bag uncombed and then combed through)
When this lace front wig arrives, it will look like the image on the left, but don't panic - think about when you set your hair with curlers when you take them out, the curls are quite tight and it's not your final look, you then comb and style and may end up with loose curls or soft waves.
The same rules apply here - your lace wig arrives as though it has just been set with curlers - and a quick comb through softens the texture for a classic body wave look, just like the images in the middle and right.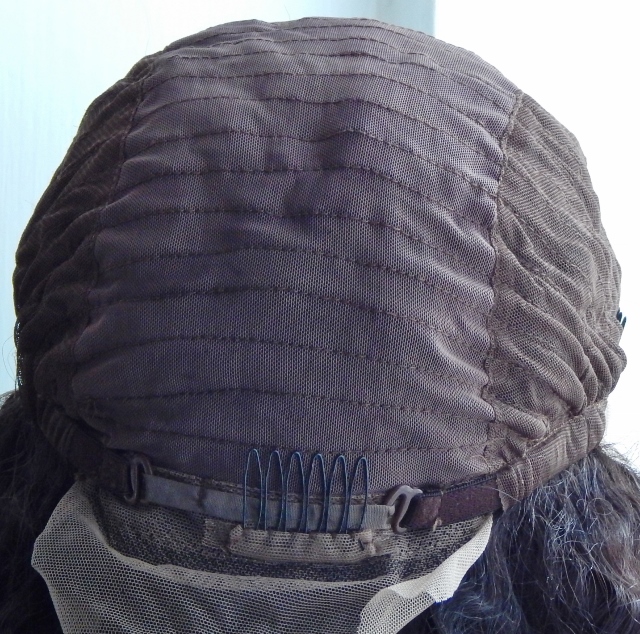 Bethany - Body Wave, Lace Front Wig Cap Back
Lace at the Nape:
This lace front wig comes with lace at the back so that it can be adhered to the nape of the neck with lace wig glue.

However if you're aiming to wear this lace front human hair wig as a glueless lace front wig then simply cut the lace away and voila - you're glueless!

The combs enable the wig to be worn without the need for adhesives.
These combs can be carefully removed or if you're a fan of combs, you can even add combs for extra snug security.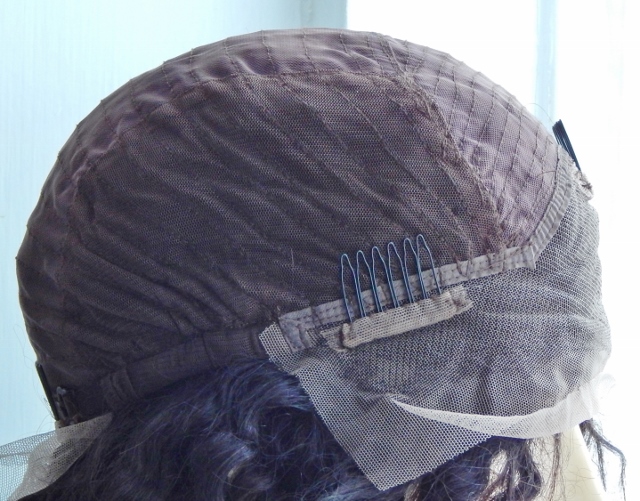 Bethany - Body Wave, Lace Front Wig Cap Side
Wigs By Face Shapes...
The length of this wig makes it versatile.
Falling below the chin it adds length to round and heart shape faces.
The length will also soften the jawline for square shape faces. As it falls just below the shoulders it suits oblong/rectangular faces.
This is a medium to long wig so an easy option for oval face shapes – why not see our wigs by face shape guide for more information.

Who Can Wear?
The cap construction of these wigs means they're adaptable. If you've got growth hair (full or partial) you can wear it and if you've lost all of your hair you can wear it – so a great choice all round. The dark colour, suits all skin tones.

The Bethany Body Wave look is another stylish and chic wig.

As the lightest form of the wavy textures it's a great way to move from straight to something with more texture but still easy to manage.


Answers to FAQs about this item
This is a human hair wig that was dyed this colour and upon first washing some dye may run (this is normal) and may soften the colour slightly.
The wig was dyed this colour therefore dyeing it a lighter colour would require first lifting its current colour.
There are some slightly shorter hairs that are part of the natural weft making process (hair has to be folded to make a weft), this is normal.
There may be some lighter strands of hair – these can be removed and are perfectly normal and are a product of the dyeing process.

Shipping
Items are shipped on Mondays, Wednesdays and Fridays.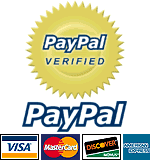 From Bethany 18" Body Wave Lace Front Wig to Main LFW Store Page
Jump From Lace Front Wigs to Home Page


Custom Search