What Should I Know Before
I Buy Lace Front Wigs?


(and other lace front wig questions)



"What are the things I should know about before I buy lace front wigs?"
It's easy to buy lace front wigs online - whoops, scratch that, what we meant to say is it's easy to buy the wrong lace wigs online.
Let's face it, anyone can go online and type into the search engine those three magical words; "buy lace wigs" (why were you thinking of the other three little words? Sheesh you guys are romantics!). Then in milliseconds (depending on your broadband connection, obviously) thousands of results flood back in an instant; all of them different, many with the hard sell, loads making many promises of how "fabulous" you'll look and how you can get the [insert favourite superstar name here] "look" by just clicking the buy or add to cart (or add to trolley if you're in the UK) button. 

Most sites offer some accurate information, others provide wobbly information and a few…. well... they provide information that is as bonkers as a box of frogs.
What you really want to know, what you really ought to know, are the factors that might make some lace wigs unsuitable for you and other lace wigs absolutely perfect for you.
Help is at hand. We'll keep things real simple and give you the low down on the sorts of things to consider before buying your lace wig so that when you do buy, it will be the right lace wig for you.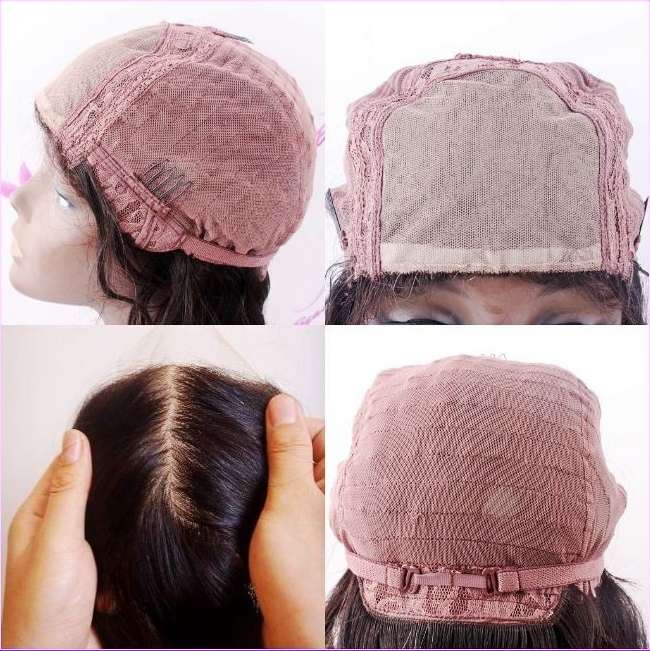 Is a lace front wig with silk base that doesn't require glue right for you?
Before you buy lace front wigs you should know... whether the type of cap you want is actually the type

of cap

you need

Yes, we know that sounds like pop psychology but it's true.
We've had quite a few people return [new and unused] wigs to us for no other reason than the lace wig cap was unsuitable; completely true. Full Swiss lace cap wigs without stretch are bought by first time users who email us immediately upon receiving the lace wig to say that they're worried they'll be too heavy handed with the wig and that they'll tear it and can they exchange it for a lace wig with ear to ear stretch.
We don't have a problem with this at all, it's actually good to know that they'll end up with a lace cap construction that will not only allow them to wear it, but won't cause them to worry about putting it on to wear it.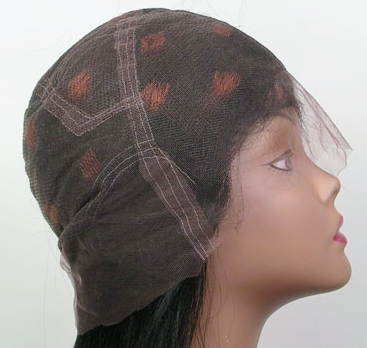 Is a full lace wig without stretch right for you as your first ever lace wig?
Bottom line, if you're new to lace wigs and you're determined to wear a full lace wig, then start out with  French lace (it's more robust than Swiss lace) and go for the super easy ear to ear stretch or if you think you're up to the new challenge, a lace cap wig with stretch at the crown; in other words, ease yourself into the biosphere of lace wigs – once you're there and comfortable, the other cap constructions won't faze you.
Before you buy lace front wigs, you should know...

How often you plan to wear them
We know we sound bonkers, but let us explain. If you play lots of sport, lead a physically active life, perspire heavily or like to switch between wearing your hair straight and wavy, it may be worth considering buying a second lace wig so that you can rotate them in between washes.
The second lace wig doesn't have to be identical in every way to the first. We usually suggest that if you have a body wave texture full lace wig (human hair) that the second wig is a body wave texture lace front wig (lace at the front, wefts at the back). The lace front wig costs less than the full lace but it means that if you wear your lace wig every day, you have a back-up should you need it.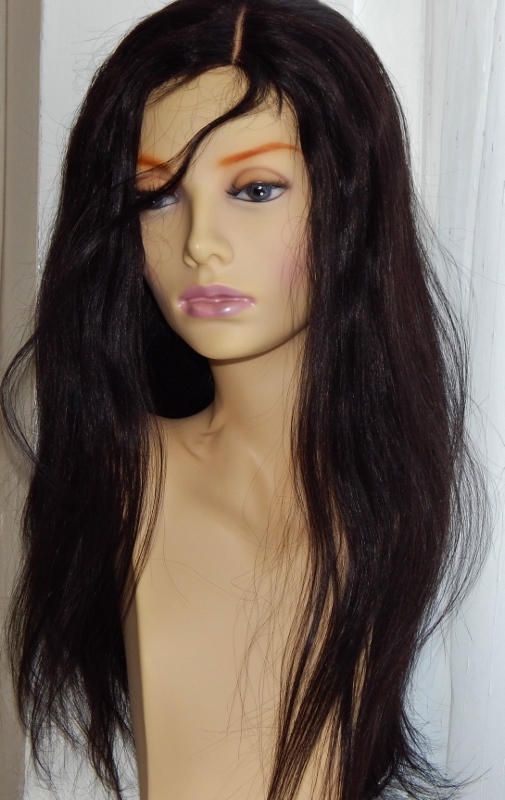 Straight day-to-day lace front wig
We also suggest that folks consider whether it might be better to make the second lace wig, a synthetic lace wig as these are more affordable and work well as back-ups for silky straight, wavy and kinky curly and afro curly textures.
Before you buy lace front wigs, you should know... 

What you'll be doing when you while you

wear them
It's quite common for people to buy lace front wigs or full lace wigs and then about a month or so later contact us to ask why the hair is drying out or becoming brittle or losing its wavy or curly texture.
After gentle but persistent discussion, we all end up agreeing that "Yes, it is human hair deep wave wig, but no, you really shouldn't use your straighteners on it Monday to Friday for work and only wear it wavy on weekends as persistent heat styling will distort the texture of the wig".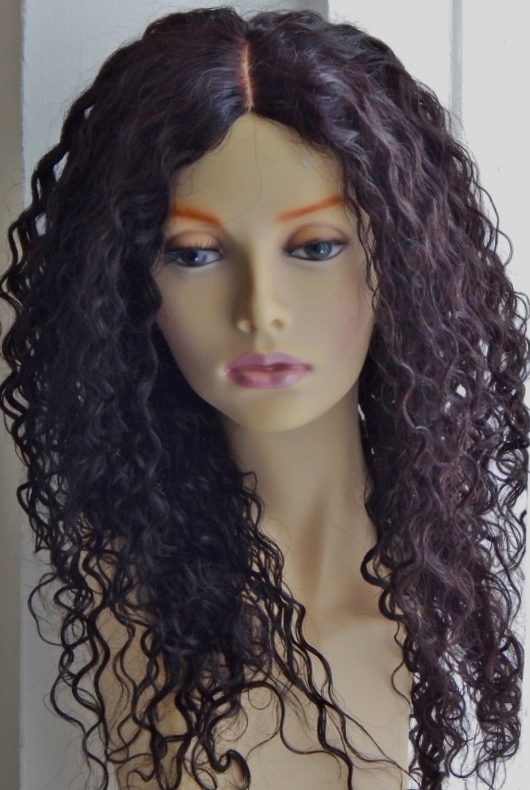 Curly "back-up" lace front wig
Or,
"Yes, it was lovely for you to go back to Grenada for your Grammy's 90th birthday ,but no, you shouldn't have worn your human hair lace wig to go snorkelling four or five times a week for three weeks, without at least washing it with a clarifying shampoo after every snorkel as simply running fresh water over it doesn't remove the salt, and yes you really should have used a leave in conditioner and a moisturizer even though they would just come off the next time you went out into the deep". We're not kidding.

If you love to swim, great; but remember to use our guide about how to care for all human hair wigs and hair extension after swimming.
In general, we have no idea what activities people undertake when wearing a lace wig from us; in a minority of instances, customers contact us to tell us just to "check" that their planned activities won't affect the lace wig or that the lace wig won't affect their planned activities.
We don't mind this at all and if you don't buy from us, your chosen retailer shouldn't mind either.

Jump from How to Buy Lace Front Wigs Back to Q&A Page
Jump From How to Buy Lace Front Wigs Back to Home Page
Custom Search