Top-Loc Knot Sealer
The Top-Loc Knot Sealer is a spray that is used on the inside of mesh (lace) units to seal and protect the delicate knots.
It's best to always seal the knots of your hair system before wearing the lace wig for the first time and after each wash.
Some folk think that all alcohol based products are bound to create a stink, but not so; Top-Loc Knot Sealer is has a low odour so you don't have to run to the bottom of the garden to use it!
It's a versatile product and can also be used to seal tape tabs... who doesn't love dual purpose products?

The bottom line is that this product (or any knot sealer of your choice) will reduce the shedding rate of your lace wig and so will extend the life of your chosen peruke and we don't know about you, but we reckon that little attribute is worth a hurrah!
Top-Loc is from the trusted brand, Walker Tape.
The spray helps seal and protect the sensitive knots at the base of your hair replacement system.
This will mean less shedding in the hair unit which means you're prolonging its life - who doesn't want a hair system with longer durability with fullness?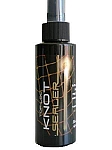 Top-Loc Knot Sealer
Shedding is par for the course when it comes to lace wigs or other hair systems that use mesh and knot strands of hair.
Over time, the repeated action of grooming (combing and washing) the wig will cause shedding as well as the feature of bleached knots.
It only makes sense to use a knot sealer to help reduce shedding and prolong the use of your hair system or lace wig.
Top-Loc Knot Sealer Benefits
The benefit of using the Walker Tape Top-loc knot sealer obviously include prolonging the life of your hair system as well as:
The Walker alcohol based formula is low odour so it can be used indoors


It can also be used to seal tape tabs


Dries quickly


The best thing of all, is that Top-Loc Knot Sealer doesn't shrink lace!
A 4oz (118ml) spray just for you!
Ingredients
N/A
How to Use Top-Loc Knot Sealer
You can use the Top-Loc Knot Sealer in three easy steps:
(A patch test required before application).
Spray on the inside of wig


Let dry completely



Attach wig
The spray has to completely dry in order to be effective. Once dried you can attach the hair system as you normally would

Warning: Combustible Keep away from heat, sparks and flames. Do not put near open flame. Do not store above 120 degrees and tighten cap after use.


If you'd like to keep up to date with the next guide about hair weave, hair extensions, wigs and hairpieces then join our blog – no personal info required.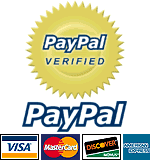 Jump from Top-Loc Knot Sealer to Main Adhesive Page

Jump from Top-Loc Knot Sealer to Home Page


Custom Search