Rapid Release Wig Glue Remover
As a wig adhesive remover, Rapid Release wig glue remover is great.
It's a fast acting clear citrus based adhesive remover that works well on most types of adhesives and hair systems.
The non-oily formula even rinses off with soap and water and has a pleasant scent.
It's made by Walker Tape, which is a well known and trusted brand.
Rapid Release Adhesive Remover for wigs and hair systems is the fastest solvent that Walker Tape produces.
It will cut through adhesive quickly and will leave very little oily residue.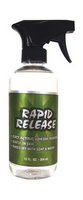 A safe and easy to use lace wig glue remover
It's safe for hair wigs and lace systems and help you avoid messy clean-up of glue and tape residue.
As well as this, Rapid Release wig glue remover will also remove the tape or glue residue from the wig cap or lace.

Rapid release can be use a quick clean-up tool, so you can use it to clean away any residue once you've used attached your hair replacement system and you can even use it to release the bond you've just use so you can adjust the position of the hair system.
Rapid Release Wig Glue Remover Quick Stats
Safe for Lace units: Yes
Sheen: Non-oily

How to use Rapid Release wig glue remover:
Rapid Release is super easy to use and only takes three steps:
Step 1
Spray on the solution over adhered section of the (lace or cap) hair system (the release time will depend on adhesive build-up).
Step 2
Remove residue with damp lint free cloth
Step 3
Wash using shampoo or soap and then rinse.
You can also soak the adhesive areas of your lace wig or wig cap in rapid release to help loosen the residue while you take care of removing the residue from your skin.
Rapid Release 12oz Spray
Caution:
Do not apply to irritated skin and do not use on skin or scalp.
Do not leave on hairpiece to soak overnight.

Do not store or use near open flame.
Do not leave on silicone bases for more than 2-3 minutes.
External use only. Avoid eye contact.
Sizes available
Just one at an impressive 12oz.
Why would you need anything else?


Rapid Release Ingredients
Contains: Citrus Oils, Petroleum Hydrocarbons, Proprietary Fragrance Mixture.
If you'd like to keep up to date with the next guide about hair weave, hair extensions, wigs and hairpieces then join our blog – no personal info required.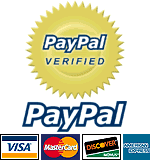 Jump from Rapid Release Adhesive Remover to Main Adhesive Page

Jump from Rapid Release Wig Adhesive Remover to Home Page


Custom Search