Lace Release Wig Glue Remover
As a wig adhesive remover, Lace Release wig glue remover is superb.
It's great benefit is that it reduces the chance of damaging lace or mesh frontals by releasing the adhesive or tape from the hair system.
Used properly most of the adhesive residue will remain on your scalp and not on the hairpiece.
Another great feature is that Lace Release is non-oily.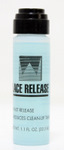 Lace Release 1.4 dab-on
Lace Release is made by Walker Tape, so you know it's from a brand you can trust, and you know that it delivers great results.
The way that Lace Release works, means that less adhesive on the hair system when you remove it which means that less time spent will be spent cleaning your unit.
As Lace Release is alcohol based, it evaporates from the hair system without leaving any oily residue.
It's these types of traits that  combine to make for a fast, efficient service.

Lace Release Wig Glue Remover Quick Stats
Safe for Lace units : Yes
Sheen : Non-oily


How to use
Apply Lace Release over the area you wish to remove.
Wait for one minute, then gently lift the hair system away from the skin.
The lace mesh will release from the tape or glue, reducing cleanup time.
Lace Release is alcohol based so it will not leave a residue on the hair system.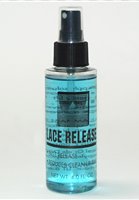 Lace Release 4oz Spray
Lace Release
Caution:
Do not apply to irritated skin and do not use on skin or scalp.
Do not leave on hairpiece to soak overnight.

Do not store or use near open flame.
Flammable
External use only. Avoid eye contact.
Sizes available
As a 1.4oz dab-on or a 4oz spray.
Ingredients
Technical Grade Dimethylcarbinol, Mineral Oil, Propylene Glycol, FD&C B 1.


If you'd like to keep up to date with the next guide about hair weave, hair extensions, wigs and hairpieces then join our blog – no personal info required.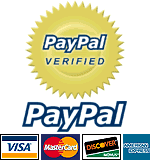 Jump from Lace Release to Main Adhesive Page

Jump from Lace Release Wig Adhesive Remover to Home Page


Custom Search