Full Lace Wigs…
Wanda - 18" Water Wave
Wanda - 18" Water Wave,
Full Lace Wig £169
Wanda - 18" Water Wave
Full Lace Wigs: Wander 18" Water Wave in Brownish-Black
Quick Stats
Length: 20 inches straight – 18 inches wavy (measured three inches from front hairline)

Texture: Water wave - 100% Indian Remy hair
Colour: #2 -4, dark brown. The wig was dyed this colour and dyeing it a lighter colour would require first lifting its current colour.
Density: 130% normal wig density
Cap Size: Medium (22 - 23")
Circumference: 22.5"
Front to Nape: 15.3"
Ear to ear forehead: 11.5"
Ear to ear over top head: 13.5"
Temple to temple: 14.5"
Nape: 5"
Check out our measuring guide for more details.

Cap Construction: Full lace wig – can be worn in high ponytail 
Fine hairs at perimeter (baby hairs)
Freestyle parting
Single bleached knots at front – double throughout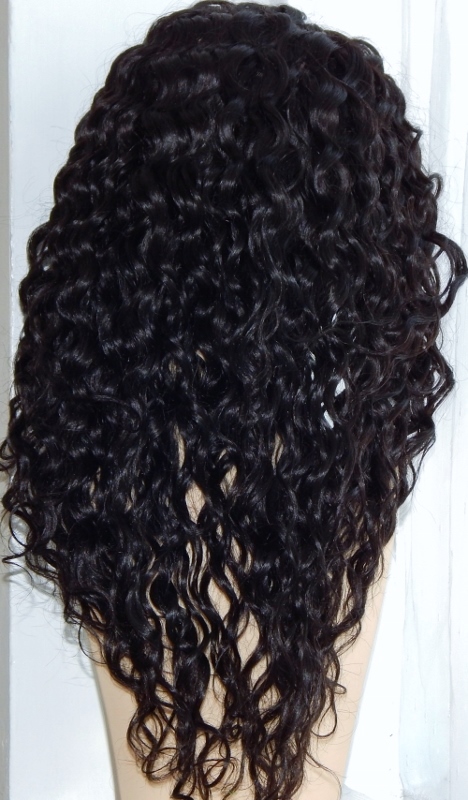 Wanda - 18" Water Wave Back
The Wanda Water Wave look is another stylish and chic wig. As a wavy texture it's most complementary for everyone and means no time is spent using heat tools to give a fuller wavy look - this wave pattern is more pronounced than body wave but don't let that put you off - just take a look at the images
This is a top favourite within the wigs for black women section.
As it's made of Remy human hair, it can be heat styled, so straighteners at the ready! Just wash for the waves to return.
Who Can Wear?

The colour of this wig means it's great for all skin ones. The cap construction of these full lace wigs means they're versatile. The wig can be worn by those who have growth hair as well as those who have lost all or some of their hair.

We test everything here at TCPG so the image below shows the full lace Remy wig after washed it with a conditioner - the waves are more than present. The image was taken without flash in natural daylight.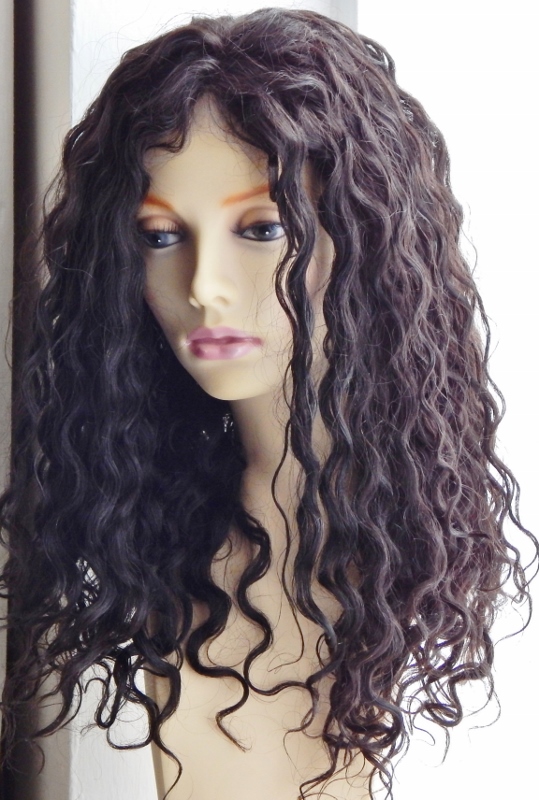 Wanda - 18" Water Wave Washed
Answers to FAQs about this item 
This is a human hair wig that was dyed this colour and upon first washing some dye may run (this is normal) and may soften the colour slightly.
The wig was dyed this colour therefore dyeing it a lighter colour would require first lifting its current colour.
There are some slightly shorter hairs that are part of the natural weft making process (hair has to be folded to make a weft), this is normal.
There may be some lighter strands of hair – these can be removed and are perfectly normal and are a product of the dyeing process.

Shipping
Items are shipped on Mondays, Wednesdays and Fridays.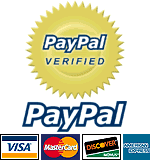 Jump From Wanda Water Wave 18" Full Lace Wigs to Main FLW Store Page

Jump from Wanda Water Wave 18" Full Lace Wigs to Home Page