Full Lace Wigs …
The Helena-Brown Look
18" Remy Full Lace Wig £175
Out of Stock
The Helena Light Yaki Straight look for full lace wigs is an ultra light Yaki straight look.
18 inches of lovely, silky, soft, Light Yaki Straight hair, all for the price above.
If you're after hair that looks like the softest relaxed (straight permed) hair then this is a great option.
Although listed as 18 inches it's actually a bit longer.
It's a light Yaki straight texture with superb fluidity and ideal for anyone after long hair.
It's easy to maintain and doesn't like to tangle (good news!) which is great for those new to lace wigs.
As it's a human hair wig, you can get your curling iron out and make it a curly lace wig whenever you fancy!
Quick Stats
Length: 18 inches
Size: Medium (22"- 23")
Cap: Swiss or French with ear to ear stretch
Hair Type 100% Indian Remy

---


Wigs By Face Shapes...
Here at Peruke, we prefer to let you know how to wear long hair whatever your face shape and, with this wig it's easy.
For those with rectangular, oblong or square faces you'll have seen a lot of places advising against long hair, but here are a few little tricks to flatter all face shapes.
Off centre partings and sweeping/asymmetrical fringes/bangs are all you need to balance the length of the face and soften jaw lines.
This is a long length wig which works well with round and heart shaped faces as it adds length.
Why not view our wigs by face shape guide for more information.
Cap Construction
Full lace – can be worn in high ponytail
French Lace light or medium brown, with stretch at the crown
Fine hairs at perimeter (baby hairs)
Freestyle parting
Single bleached knots at front – double through out

The model show is light brown French lace which will suit most skin tones.
Why not check out our guide on choosing lace colours.
Length & Density
18 inches (crown to tip when), medium density (110% - 120%) for a full, natural and easy to manage look.


---
Sizes Available
This is a medium sized full lace wig and here are the stats:
Circumference: 22.5"
Front to Nape: 14.5''"
Ear to ear forehead: 11.5"
Ear to ear over top head: 13"
Temple to temple: 15.5"
Nape: 5"

Hmm… "What's my head measurement?" We hear you ask. Check out our LW (lace wig) measurements guide for help.

---
Who Can Wear?
This wig is suitable for anyone with extremely curly or afro growth hair.
The cap construction of these full lace wigs means they're versatile for those with or without growth hair.
The colour of the wig means it suits all complexions.
Colours Available
The colour shown is 2 which is a deep brown.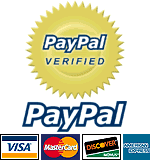 Jump From Helena-Brown 18" Yaki Straight to Full Lace Wigs Store

Jump from Helena–Brown 18" Yaki Straight Remy Full Lace Wigs to Home Page