The Best Wigs For




Black Women



Writing about wigs for black women is easier said than done!
To make this page inclusive we think it's best to mention that this page aims to help women of colour who have lost their hair, or who need to wear wigs and hairpieces and just want the right wig that looks natural for their skin tone.
This information can be used by anyone as the essence of the page is about choosing the right colours.

The best wigs for black women and indeed all women of colour are those that follow the TLC rules.

The right Texture, Length and Colour. We'll focus on the texture and colour as these are the biggest signs that the hair you're wearing wasn't grown by your head.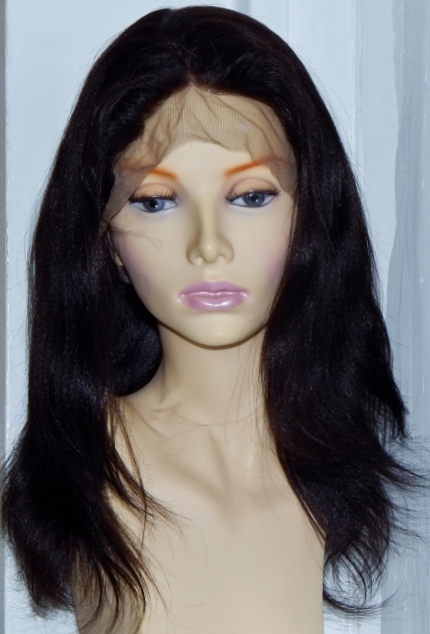 For many people wigs are a necessity not a luxury. The growth either isn't growing or is such condition that you don't feel confident enough to wear it.
Our job is simply to give you the best possible information so that you can buy a Peruke that suits you; not one that suits a celebrity that you admire but don't resemble.

The wigs on this page show the kinds of textures and colours you should look for when shopping for wigs for black women, whether it's a full lace wig, a human hair wig or a synthetic wig.


Texture
There are four popular textures that resemble afro textured hair and the straightest of them all is yaki straights. Alternatively you can choose the slightly softer texture of light Yaki. Anything straighter is beyond the texture typically found black women who relax their hair.
So if straight hair is your thing, then Yaki is the way to go; it's the most authentic looking texture for women with natural afro hair.

If you prefer something less straight than that, then go for hair that looks like blow dried afro hair. The seemingly ubiquitous and versatile kinky straight texture.

If you're choosing a curly texture for your wig, then choose the right texture of curls; Curly hair that looks like loose afro curls or yaki hair with tighter curls.
After all, if you buy a human hair wig then you can always use straighteners to go straight on the days you don't feel like being curly!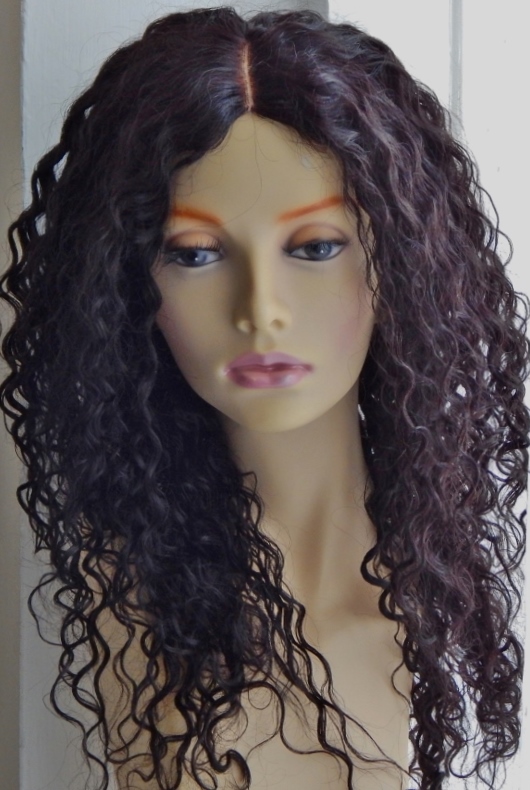 Colour
The darker you are, the darker your hair should be; The lighter you are, the lighter colours you can wear.
If you want to wear browns, go ahead, but go for multi tonal colours not one single colour.

So when shopping for your wig, be sure to take note that the colour of the mannequin will suit the colour of the wig.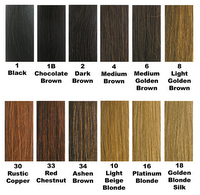 Your job is to make sure the colour of your skin suits the colour of the wig.
The colour charts on this page show the hair colours that easily complement darker skin tones - that isn't to say that you can't wear other colours, it's just that these are all readily available and easy to wear. 
IF you want highlights but don't want anything too eye-catching, then the most natural effect is to have a darker colour as the base colour (about 70 - 80% of the hair) and use one or two lighter colours for highlighting.

Again, we have to stress that these are just style tips for those wanting a discreet undetectable wig solution; not a mandate that you have to follow.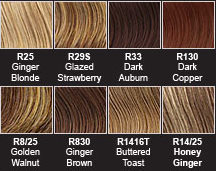 If you have a darker skin tone but really want to be a platinum blonde then go for it and enjoy your hair.
Your confidence will shine brighter than the wig!
There you have it. Easy-Peasy and all solved on one page!
Wigs for black women explained in a nutshell.
Now you can buy with confidence knowing the colours and textures you choose are truly right for you.


Back to African-American Hairpieces

Jump From Wigs for Black Women to Home Page
Custom Search