Rapid Release Wig Adhesive Remover
As a wig adhesive remover, Rapid Release is great.
It's a fast acting clear citrus based adhesive remover that works well on most types of adhesives and hair systems.
The non-oily formula even rinses off with soap and water and has a pleasant scent.
Rapid Release Quick Stats
Safe for Lace units: Yes
Sheen: Non-oily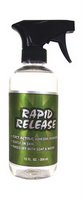 Rapid Release 12oz Spray

Caution: Do not apply to irritated skin and do not use on skin or scalp. Do not leave on hairpiece to soak overnight.
Sizes available
Just one at an impressive 12oz. why would you need anything else?
Ingredients
Contains: Citrus Oils, Petroleum Hydrocarbons, Proprietary Fragrance Mixture.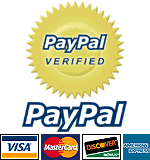 Jump from Rapid Release Adhesive Remover to Main Adhesive Page

Jump from Rapid Release Wig Adhesive Remover to Home Page


Custom Search