Textures for Skin Weft Hair Extensions...
Afro Curly
Afro curl skin weft hair extensions (aka tape in hair extensions) are not as extensively available as straight and body wave tape in hair extensions.
Afro Curly Skin Weft Hair Extensions... Will They Blend?
Afro curly skin weft extensions provide an authentic looking texture but blending is all about your growth hair texture and whether you can make it closely match that of the tape in hair extensions.

Afro Curl Tape in Hair Extensions
A defining characteristic of Afro curly skin weft extensions is the S shaped, spiral curls.
As there are a few variations of Afro curl patterns in the hair extensions world, it's not fair to say you'll find an exact match, but it is fair to say that you'll find a match that's close enough to be "blendable".
Some folks prefer to go for the loose Afro curl texture instead of smaller Afro curls and you can check out images of the difference between the two textures on our Afro weave textures page.

Lengths for Afro Curly
Skin Weft Hair Extensions
Afro curl tape in hair is available in lengths ranging from 8-26 inches. Longer lengths are available you might have to treat finding them a bit like Geocaching... with the difference being that you'll find the longer length in a hard goods store or a website and not in a box in McMurdo Station, Antarctica alongside a travel bug.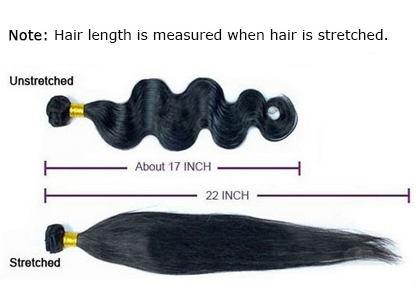 Measuring Curly and Wavy Hair Extensions
As the length quoted for Afro hair extensions is the length when it's straight, it might be worth finding out the curled length before you buy and you can check out the measurement guide for further info.
It's important to check the listing description and image when you buy online so that you'll know what you'll be getting through your door (especially as not all retailers allow hair extensions to be returned). On this site, we quote the straight and curled (or wavy) length for each item.

When it comes to choosing the length, it's always easier to choose it according to the final cut and style of your new curls and if you're unsure about which hair lengths complement which face shapes, then check out our wigs by face shape guide - it may say wig, but it's all about hair length and face shape.

Sets For Afro Curly
Skin Weft Hair Extensions
Loose Afro curl skin weft hair extensions come in sets of 20 or 40 pieces, but if you look around you'll find the odd retailer with sets that contain fewer or more pieces (we mean odd as in occasional not as in... well... odd).
Unlike their close hair extension relation - the sew in hair weave - tape in hair extensions only come in sets of single lengths; multi-length sets are not available as yet, but if we all wish hard enough, then maybe... just maybe...
Colours for Afro Curly
Skin Weft Hair Extensions
The most prevalent colours are darker from black to medium browns but as most human hair extensions can be dyed, there is the option to shake up the colour (although it would require lifting the dark colour first)
You can find out all about the world of skin undertones and hair colour tones and which complements which in our hair colour and skin tone guide - who knew that we each had cool or warm undertones?

Caring for Afro Curly
Skin Weft Hair Extensions
You can perused the Peruke's guide to Caring for Tape In Hair which provides general care tips for tape in hair extensions and for information specifically about Afro textured hair extensions, there's a guide about how to care for Afro weave.
Here are five top tips to keep your Afro curly tape in hair in tip-top condition (now that's what you call a tongue twister!):
1. As the hair has been chemically treated to achieve texture, it's better limit the use of heat straighteners as frequent use can sometimes distort the wave pattern.

2. Use a shampoo for chemically treated hair when you wash your Afro curl tape in hair and either deep condition or use a leave-in conditioner to strengthen and repairs the hair.
3. Use a wide tooth comb instead of a brush (if you want the big Afro look, then an Afro comb is better than a brush as a brush can cause the hair to tangle and knots).
4. Moisturise regularly with a mineral oil free moisturizer to hydrate the hair and apply nourishing hair oil to damp hair to prevent it from becoming dry.
5. It's best to use a dry shampoo and avoid getting any hair extension products anywhere near the glued tracks as it can cause the glue to disintegrate and possibly mat with your growth hair.
That's your amble through Afro curly skin weft hair extensions done!

You can find more information about skin weft extensions from navigation menu and find out what others are asking in our Hair Extension Q&A section or join our blog to keep up to date with the next guide about hair extensions wigs and hairpieces.
01/04/16

Jump to Skin Weft Hair Extensions Texture Page

Jump From Afro Curly Tape In Hair Extensions to Home Page