Full Lace Wigs…
Stella- 18" Silky-Straight
Please note that the shop is currently under reconstruction
Stella - 18" Silky-Straight, Full Lace Wig

£175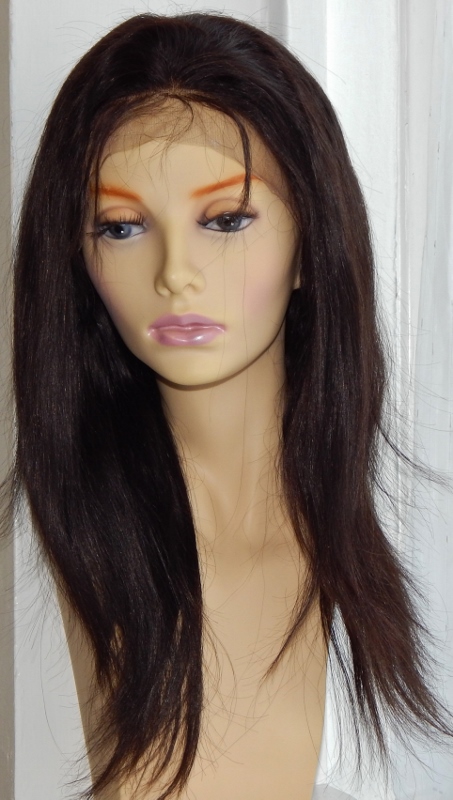 Stella - 18" Silky-Straight, Full Lace Wig
Full Lace Wigs:  Stella - 18" Silky-Straight
Quick Stats
Length: 18 inches straight – (measured three inches from front hairline)
Texture: Silky Straight - 100% Indian Remy hair
Colour: #2-#4, dark brown. The wig was dyed this colour and dyeing it a lighter colour would require first lifting its current colour.
Density: 130% normal wig density
Cap Size: Medium (22 - 23")
Circumference: 22.5"
Front to Nape: 15.3"
Ear to ear forehead: 11.5"
Ear to ear over top head: 13.5"
Temple to temple: 14.5"
Nape: 5"
Check out our measuring guide for more details.

Cap Construction: Full lace – can be worn in high ponytail 
Fine hairs at perimeter (baby hairs)
Freestyle parting
Single bleached knots at front – double throughout

Stella - 18" Silky-Straight, Full Lace Wig Back
The Stella Silky Straight look for full lace wigs is simply put, elegantly simple. Its super straight texture is a favourite with those who have naturally straight to curly growth hair - and thanks to popular R'n'B singers this straight texture has become increasingly wearable for those with afro hair textures.
As it's a human hair wig, you can get your curling iron out of the cupboard and make curly whenever you like, better still to preserve the quality of your full lace wig, why not wet set it with rollers after washing.

Stella - 18" Silky-Straight, Full Lace Wig Side
Who Can Wear?
The cap construction of these full lace Remy wigs means they're adaptable and can be worn whether you have growth hair or not.
This is a medium length wig and so complements oval faces – you can view our wigs by face shape guide for more information. 
At 18 inches, those with rectangular/oblong faces may think that it will elongate the face but as it reaches just below the shoulders this will be avoided (it's very long hair that tends to emphasize the length of longer faces - if it's still a concern, just remember that an off-centre partings or waves or curls we be sure to balance your features.
This wig is popular with those with heart and round shaped faces as it will balance the width of the face; the length will also soften jawlines of square shaped faces. All in all it's a really versatile wig.

The colour suits all skin tones.

Answers to FAQs about this item
This is a human hair wig that was dyed this colour and upon first washing some dye may run (this is normal) and may soften the colour slightly.
The wig was dyed this colour therefore dyeing it a lighter colour would require first lifting its current colour.
There are some slightly shorter hairs that are part of the natural weft making process (hair has to be folded to make a weft), this is normal.
There may be some lighter strands of hair – these can be removed and are perfectly normal and are a product of the dyeing process.

Shipping
Items are shipped on Mondays, Wednesdays and Fridays.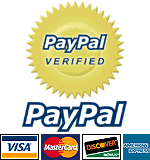 Jump From Stella 18" Full Lace Wigs to Main FLW Store Page

Jump from Stella 18" Remy Full Lace Wigs to Home Page