The Mity-Tite Wig Adhesive
As a wig adhesive, Mity-Tite is a great choice. It holds from 2 – 10 days and is acrylic based and so is less likely to cause irritation.
Mity-Tite Quick Stats
Type of Adhesive: Acrylic based

Type of Bond: Soft

Type of Hold: 2 – 10 days hold

Waterproof: Yes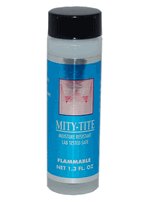 Mity-Tite 1.4oz with brush
Use for short term holds between 2 and 10 days, it's a soft bond adhesive which can be used on its own or as a touch up on permanent soft bonds.
This great adhesive has a clear non-yellowing formula that is used extensively in the wig industry.
Sizes Available
You can buy this in 1.4oz with a brush.
Ingredients
Acrylic Adhesive, A proprietory blend of Isopropanol, Ethyl Acetate, Heptane, Toluene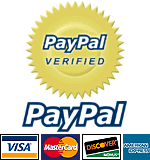 Jump from Mity-Tite Adhesive to Main Adhesive Page

Jump from Mity-Tite Wig Adhesive to Home Page


Custom Search